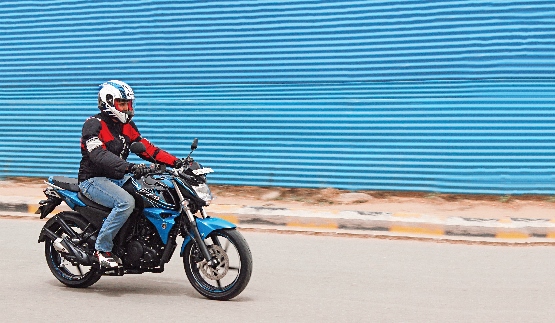 The first Yamaha FZ-S was quite in love with corners. The new Yamaha FZ-S FI v2.0 is no different
With the annual awards season catch ing up with us, it was a busy busy week for everyone here at BIKE India. Several transportation rounds had to be made to the jury evaluation venue and needless to say, the Yamaha FZ-S v2.0 was also there. Over the 130 odd kilometres to Lavasa and back, I must say I came back with some mixed feelings about my long term steed.
The old FZ was known for its cornering abilities. It loved being leant into corners. In its new avatar, the motorcycle continues to hang on to this wonderful attribute. It's stable through turns and planted on the straights. It tracks a straightline even under braking with the brakes returning good feel. There is one department however where the FZ-S v2.0 loses out. On the hairpins up to Lavasa, the bike seems to struggle to make the climb and needs you to shift down. To me, that doesn't make sense. A bike that can be leaned as much should also have sufficient grunt so that the rider doesn't have to shift down mid corner to be able to make a climb. As for the rest, the bike's as good as gold returning decent fuel economy too.