On 15th August, 2015 we celebrated our country's 69th Independence Day,  paying respect to the Indian Army, who have always played an important role in raising our nations future and pride. Their dedication, love and sacrifice for our country remains unmatched.
The Indian Army always takes care of us, putting their lives on the line, fighting day in and day out. It is time we show our gratitude and respect for the brave men fighting for our country.

We are an active biking club and usually on holidays like these we go for a long ride and enjoy ourselves. This time around we did things a little differently. We visited Queens Mary's Technical Institute (QMTI), Kirkee. QMIT is a training and rehabilitation centre for disabled soldiers. The institute was founded by Lady Marie Willingdon in May 1917, during First World War. QMTI is also the only institute of its kind in the country, which imparts Vocational Training to disabled soldiers for rehabilitation and is acknowledged world over for its outstanding contribution.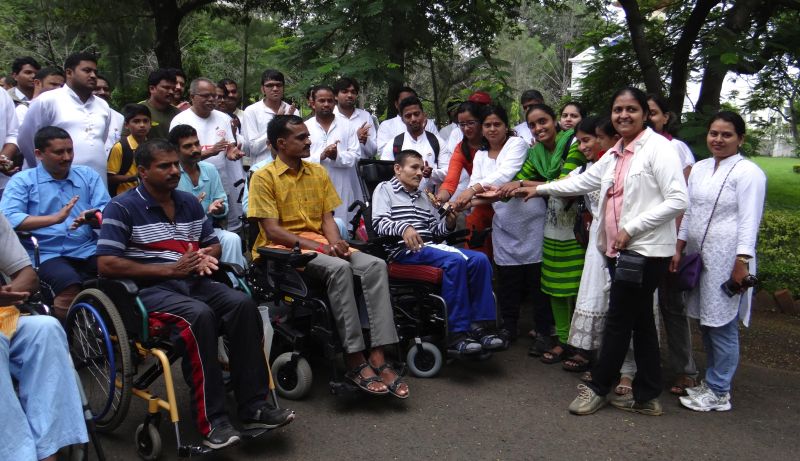 The Yezdi and Jawa Owners Club consists of around 60 members including families. We reached QMIT at 7.30 a.m where we attended the flag hosting ceremony, which was conducted by the Commanding Officer of the institute. We were very lucky to be a part of this graceful ceremony. All  members of YJOC Pune voluntarily contributed some amount in cash, which was donated to QMTI for a noble cause. Sham Karandikar, President YJOC, Pune, presented the officer in-charge with a memento carrying the slogan "We respect n salute our Indian Army towards their supreme sacrifice."
We also got a chance to interact with these solders, who shared their experience of the battles they fought. Hats off to Indian soldiers for their tremendous courage. It was a wonderful experience for every YJOC member and their families, so much so, we have decided to visit OMTI more often.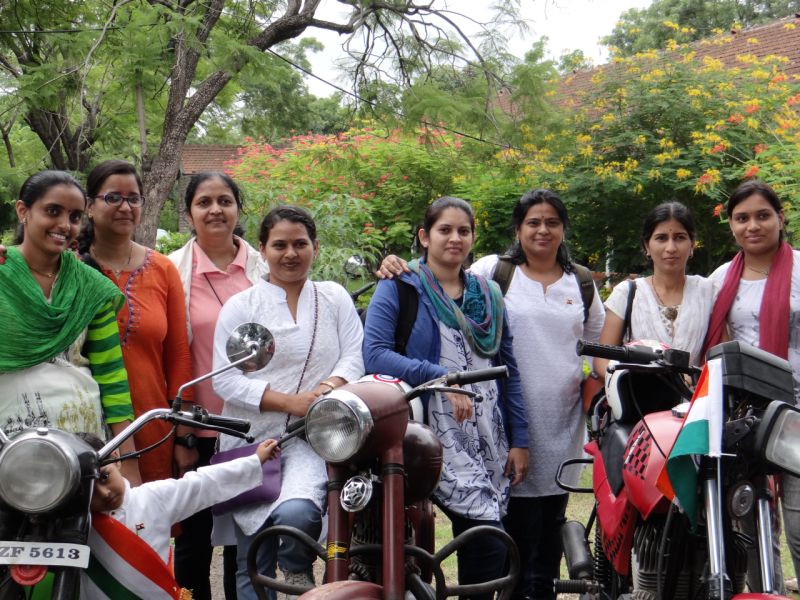 We left QMTI, Kirkee at around 10.00 am, and headed to Talegaon Dabhade to visit a trust- Sanjeevani Balika Vasatigriha run by the Vishwas Hindu Parishad. This trust works to shelter and take care of orphaned girls between the age group of 7 to 16. Around 25 girls were there, many have lost their parents, while some are financially not stable, so have left their girls here. The members of YJOC Pune, spent time with these children and gave them sweets just to lighten up the moment for a while. Here as well, members of YJOC voluntarily contributed towards Charity Trust.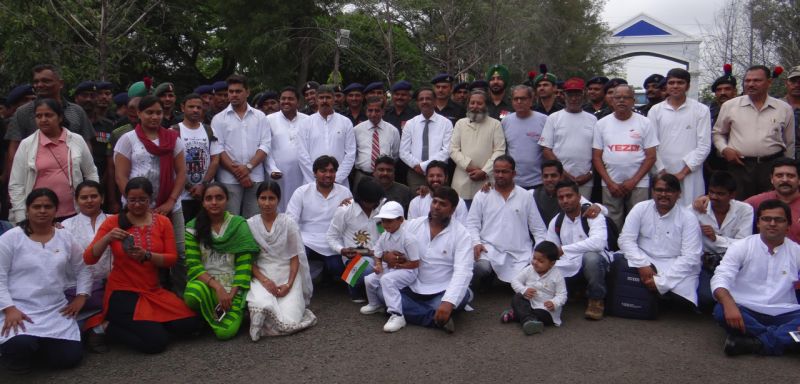 We thank each and every member of YJOC, Pune and their families for their participation and great support for this noble cause.
Mandar Phadke
98507 99955
(mandar.phadke@yahoo.co.in)