We participated in the California Superbike School (CSS) session held recently at the Madras International Circuit in Chennai.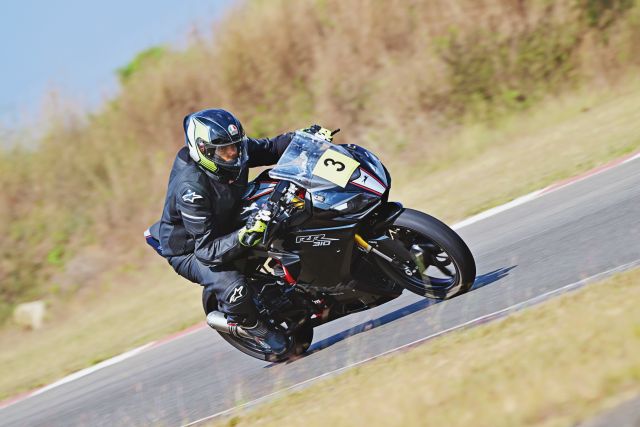 Story: Kurt Morris
Photography: Aditya Bedre
Attending the California Superbike School (CSS) at the Madras International Circuit in Chennai is a dream come true for many motorcycle enthusiasts. The CSS, one of the most renowned motorcycle schools in the world, has produced some of the top riders in the industry through its training programmes. Riders of all skill levels will find the Madras International Circuit racetrack in Chennai to be both thrilling and challenging. The CSS at the Madras International Circuit is a fantastic opportunity to advance your abilities as a rider, whether you are a novice or an expert.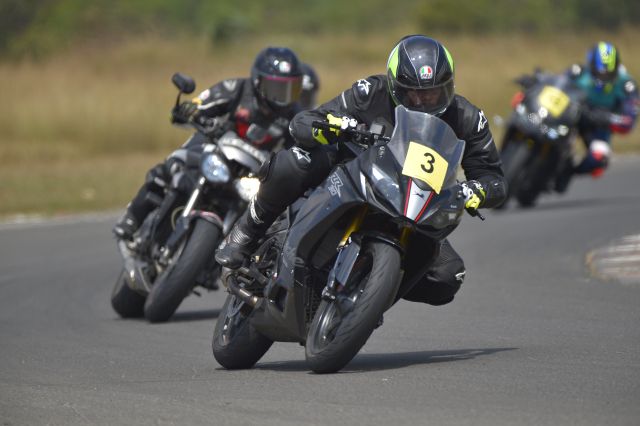 An unrivalled opportunity to master motorcycle cornering is to enrol in the CSS. Any motorcycle enthusiast who wishes to improve his/her riding skills should learn how to corner with accuracy, speed, and control, according to the school's curriculum.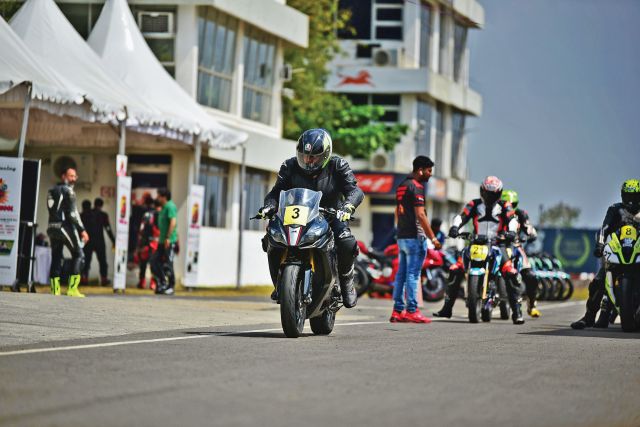 The cornering methods taught at the CSS are based on a tried-and-tested system that has been established through many years of study and improvement. The course is divided into a number of levels, each of which builds on the knowledge gained in the preceding level. Riders are able to master each ability before progressing to more complex methods because of this gradual approach.
In order to improve the riders' body position, balance, and throttle control—all essential elements of cornering—instructors work with them throughout the session. In order to retain control and safety while cornering, motorcyclists must learn how to read the road and anticipate risks. Also highlighted to us was the fact that a smooth bike is a stable bike and that was the key to getting to grips with the track.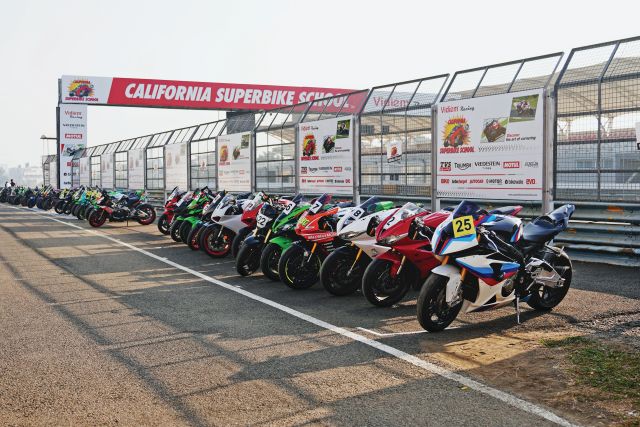 The CSS also held classroom sessions wherein we could study the theory behind cornering methods in addition to the on-track instruction from our coaches. These lessons go into cornering physics as well as subjects such as braking, steering, and throttle control.

For me, one of the most important lessons was using peripheral vision and vision points on the track, which can help one perform better in a variety of tasks. Individuals can improve their focus and technique for greater success by learning and refining these talents. They can also help one become more aware of one's environment and more prepared to respond to unforeseen circumstances. These abilities are worth investigating and honing, regardless of whether one is an athlete, a driver or just trying to increase one's visual awareness and perception.
We often take smooth riding and throttle control for granted, yet these two qualities are crucial for any biker trying to increase his/her performance on a racetrack. Riders who can use their throttle effectively can accelerate smoothly and fast without losing control of their bike or losing traction. On the other hand, smooth riding consists in making controlled and accurate motions through turns and corners without jerky movements or abrupt changes in speed or direction. Riders can increase their level of control, stability, and speed on the track by combining these two abilities.

The significance of body position on a motorcycle is a major component of CSS training. Riders can increase their stability, maintain control of their bike, and lower their risk of accidents by adopting the proper body position. The CSS teaches a particular body posture method that entails keeping the lower body parallel to the ground while tilting the upper body towards the inside of the turn. Riders can use this method to shift their weight towards the inside of the turn, which helps in retaining control and traction. Riders can boost their performance on the track or the road, boost their confidence, and ride more securely by practising and perfecting this body position method.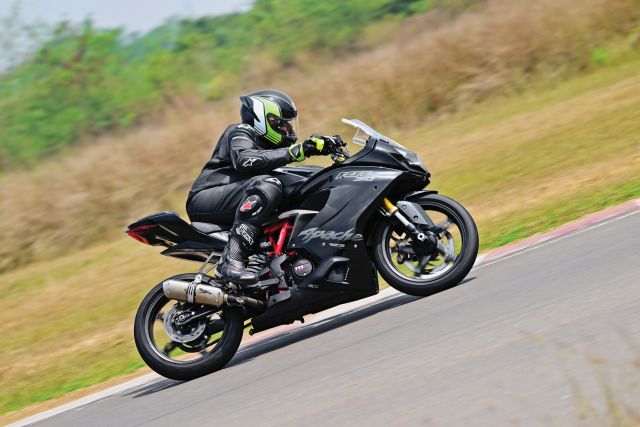 The CSS places a strong emphasis on the value of appropriate body position as a fundamental element of their training programme. Every motorcyclist would do well to learn and put this ability to use.
A rider's performance and speed on the track can be greatly enhanced by putting all the lessons learnt at the riding school into practice. This entails becoming an expert in manoeuvres like body positioning, throttle control, braking, and corners. Riders can keep control of their bike, improve their stability and traction, and navigate turns more quickly and efficiently by using the right body position. Riders may accelerate and decelerate more effectively with the use of throttle control and braking skills, making them faster around the bends and on straightaways. They may also keep their momentum and accelerate out of turns by developing effective approaches and execution techniques. They may also enhance their abilities, grow faster and more confident on the track, and ultimately improve their lap-times and overall performance by regularly practising and perfecting these techniques.

A key component of coaching and riding sessions provided by training organisations like the CSS is confidence-building. Riders can increase their confidence and feel more in control of their bike as they practise and acquire new skills and methods.
Throughout the coaching sessions, instructors offer direction, criticism, and encouragement to riders to help them perform better and overcome any difficulties they may face.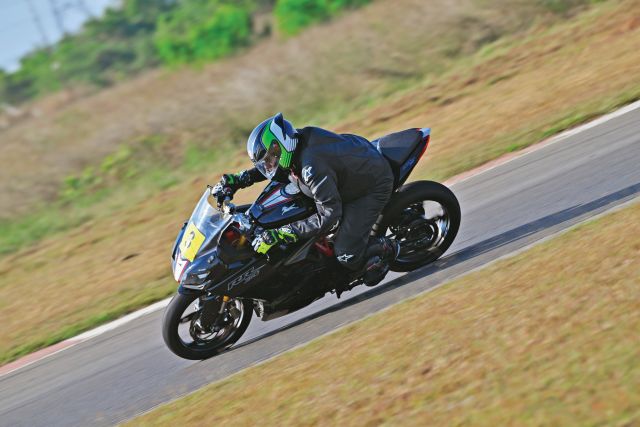 I was really fortunate that my trainer, Marco Rosetto, spent time with me and coached me to improve lap after lap. He also presented me with the best student awards from his batch of riders.
I would like to express my gratitude to T T Varadarajan and the CSS staff for the amazing experience they gave me. The instruction I received was of the highest calibre and I believe it has helped me reach a new level of competence and assurance as a motorcycle rider. I like the coaching staff's dedication to sharing their knowledge and skills since their passion for seeing riders succeed is unmatched. I am also grateful to TVS Racing for donating the bikes for the weekend. I had the chance to ride such top-notch machinery because of their assistance, which made this experience possible.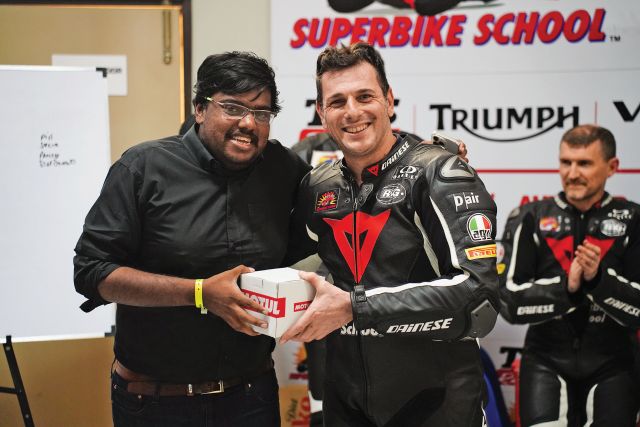 Overall, the California Superbike School was a wonderful experience for me and I feel fortunate to have had the chance to learn from such a gifted and knowledgeable crew. I want to thank them all.