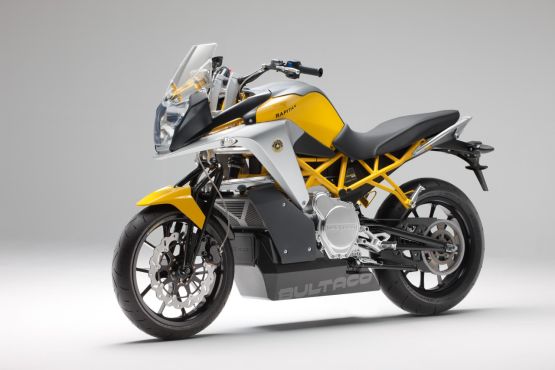 The Spanish motorcycle maker marks return with a high-performance electric motorcycle, the Rapitan.
Bultaco, a prestigious brand name is back with an international team and backed by the same core values: innovation, passion and competition. The announcement was made on the same day as the birth of the founder, Don Paco Bultó. The motorcycle range they have planned is aimed at those who seek a motorcycle but want alternative means of mobility. The innovation centre will be in Madrid, with production based out of Barcelona.
The motorcycles will feature an in-house developed propulsion system with future developments in electric and hybrid traction and the use of ultra-lightweight materials. So, then, they will be quick, fast and efficient. The prototype developed is the one you see here, the Rapitan. Production will begin in 2015 and the company is already in the process of setting up its network.
Story: Jim Gorde