The BMW S 1000 R has been launched in India starting at Rs 17.90 lakh (ex-showroom).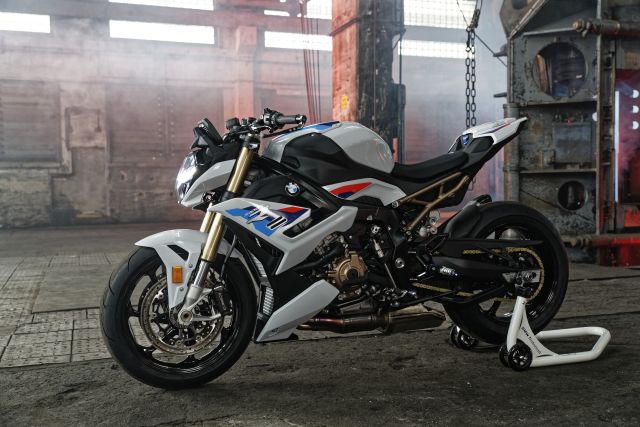 The BMW S 1000 R is a naked streetfighter based on the manufacturer's flagship superbike, the S 1000 RR. This is the second generation of the motorcycle and will be available with the option of three variants in our market. The standard S 1000 R is priced at Rs 17.90 lakh, the S 1000 R Pro is priced at 19.75 lakh and the top of the line S 1000 R Pro M Sport for a price of Rs 22.50 lakh (all prices ex-showroom).
In terms of design, the second-generation S 1000 R is sharper than before and just like the S 1000 RR, the bike does not make use of the asymmetrical headlight units anymore. It now gets a sharply designed single LED unit at the front. Essentially, the motorcycle is a stripped down S 1000 RR with a wider handlebar and ergonomics that allow for a more comfortable ride experience.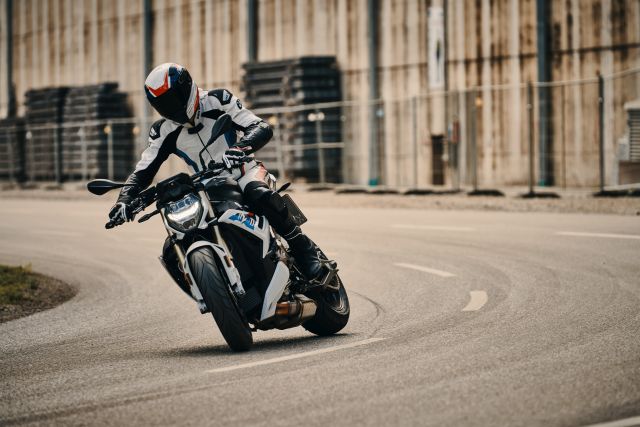 The BMW S 1000 R uses the same engine seen in the RR but it has been tuned to better suit the nature of the naked motorcycle. This 999-cc, in-line four-cylinder motor puts out 165 hp at 11,000 rpm and a peak torque of 115 Nm at 9,250 rpm. The bike can sprint from 0-100 km/h in just 3.2 seconds and can achieve maximum top-speed of 250 km/h.
BMW claim that the engine speed range is now wider, fuller and more harmonious with improved rideability due to the linear torque curve. The 4th, 5th and 6th gears now have longer gear ratios thus reducing the noise and fuel consumption as well as the engine speed level, especially at cruising speeds. In addition to a new clutch unit, the all-new BMW S 1000 R is equipped with engine drag torque control (MSR) for the first time as an optional extra. The engine drag torque control prevents the rear wheel from slipping due to abrupt throttling or downshifting.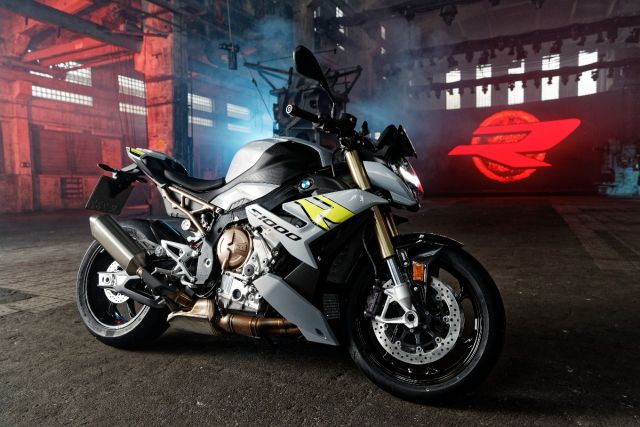 For the best performance in various conditions, the all-new BMW S 1000 R is fitted with four ride modes 'Rain', 'Road', 'Dynamic' and 'Dynamic Pro' as standard. These enable individual adaptation of the control functions such as Engine (throttle), Engine Brake, Traction Control, Wheelie-Control, ABS and ABS Pro to suit the rider's own skill level and riding style.
A fully configurable 'Dynamic Pro' mode is also available with a particularly wide range of setting options as part of the 'Riding Modes Pro' option. With 'Riding Modes Pro', the all-new BMW S 1000 R also features the 'Engine Brake' function in conjunction with the engine drag torque control (MSR) and the 'Power Wheelie' function. As part of the "Riding Modes Pro" option, Dynamic Brake Control (DBC) additionally supports the rider during emergency braking manoeuvres.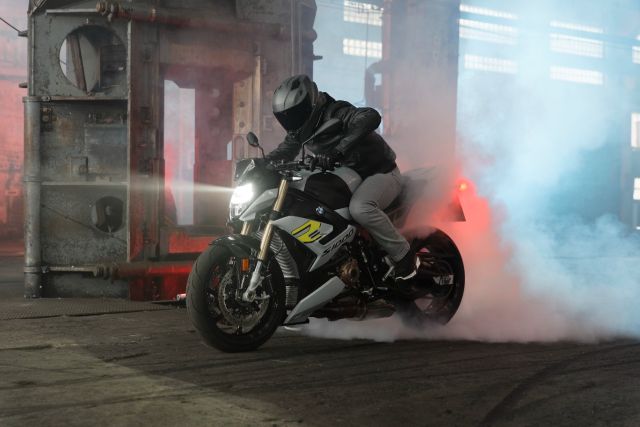 Mr. Vikram Pawah, President, BMW Group India said, "The second generation of the all-new BMW S 1000 R is designed as a power-packed roadster with supreme riding dynamics, athletic character combined with maximum safety and everyday practicality. We are delighted to offer yet another masterpiece for riding enthusiasts in India. It is a unique blend between fast sporty runs and track day fun."