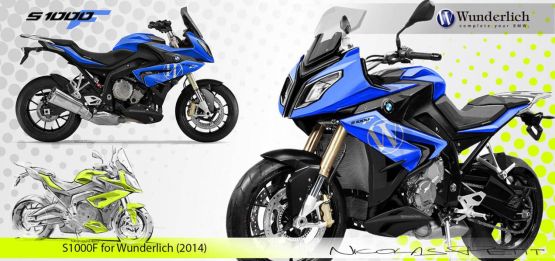 They're back! Acclaimed German design house – Wunderlich and this time they have roped in French design guru, Nicolas Petit to render the highly anticipated BMW S 1000 F sports tourer. We were one of the first ones to carry the news.
The BMW S 1000 F is based on the S 1000 RR sportsbike and is set to feature a detuned 999-cc mill. But, unlike its sports counterpart, the F sport-tourer will feature an upright handlebar design with a more touring-oriented seating position, to make for better long-road travel.
There have been quite a lot of spy-pictures making the rounds of the bike being tested in Germany. Although fully camouflaged, this rendering shows us exactly what the production model would look like. There has been no official statement with regard to the S 1000 F by BMW Motorrad yet, only time will tell how sports tourer will be. Stay tuned for more.
Story: Sayem Parvez Syed