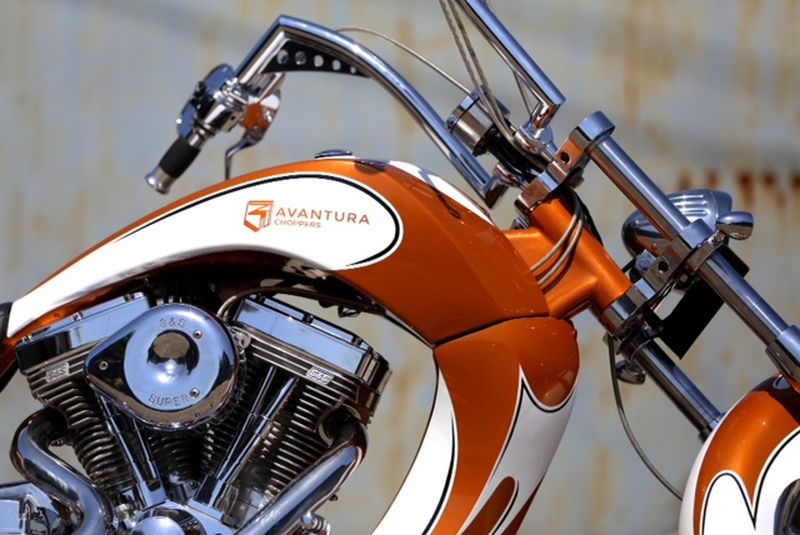 Expect a 2.0-litre chopper to be launched soon on Indian shores.
Avantura Choppers is India's first and only motorcycle manufacturer specialising in premium cruisers that follow American 'chopper' design cues. The company has been founded by Gaurav Aggarwal and Vijay Singh to give discerning Indian customers a world-class cruiser experience, and their first product, featuring a massive two-litre V-twin by American engine builder S&S, is expected to be launched soon.
The company has roped in top OEMs from all over the world to ensure the creation of a quality product. Some of these are renowned V-twin engine manufacturer S&S, best known for making big bore kits for Harley Davidson, US-based transmission manufacturer Rivera, who have provided a six-speed unit, and American suspension components manufacturer Progressive. Aside from these, brake callipers will be sourced from French manufacturer Beringer, seats from Mustang, USA, turn signals from German brand Kellermann and the bike will come shod with Avon Cobra tyres. Not only does Avantura Choppers promise to build a world-class product here in India, the company is also opening the doors for these world-class component suppliers to enter our market.
Gaurav Aggarwal, founder, had this to say at the launch of the company, "The brand, Avantura Choppers symbolizes the premium quality and supreme power that is a chopper motorcycle. With that in mind, we have produced these masterpieces for riding connoisseurs by curating the entire experience. And the fact that we're the first Indian company in the space, adds challenge to the pride."
Co-Founder, Vijay Singh said, "The evolving Indian rider has been in search for the authentic American chopper experience and with the launch of Avantura Choppers, we hope to fill that void with our state-of-the-art motorcycles. Targeted at the discerning enthusiasts who consider themselves connoisseurs, we're all set to amaze the market with a first-time-ever experience."
The new bike is expected to be launched this quarter, and needless to say we await its arrival with bated breath.
Watch this space for more news as it happens.