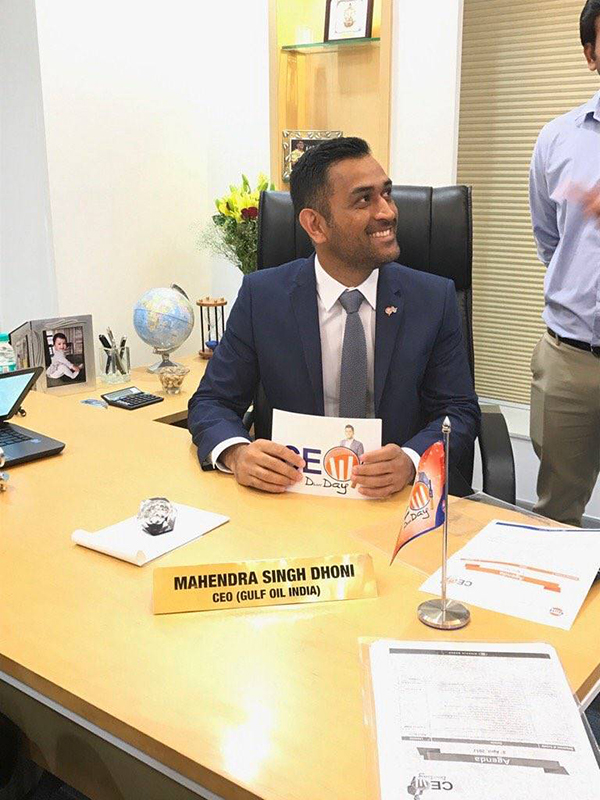 Former Indian cricket team captain, Mahendra Singh Dhoni, was recently appointed as the CEO of Gulf Oil India. However, it was just for a day. Dhoni and Gulf Oil's association dates back to 2011, when the charismatic cricketer was appointed as the Brand Ambassador of Gulf Oil India. In the past six year Dhoni has been actively promoting the lubricant company by featuring in numerous advertisements. To honour their relationship, Gulf Oil India decided to make Dhoni the CEO of the company for a day. However, the idea had been thought of long time back and was finally implemented on Monday 3rd April 2017. After becoming the CEO, Dhoni also participated in a few meetings, voicing his opinions on various topics related to Gulf Oil.
Dhoni's manager Arun Pandey commented, "As a CEO of the company for the day, Mahi has attended all the special meetings of the company. He will also take quite a few decisions, just like a real CEO. Mahi's association with the company goes back a long way, and for a long time, he also wanted to understand how a corporate CEO works. He wanted to try this out too."
Dhoni will soon be seen donning the captain's hat once again when he leads the charge of the Pune Supergiant in the upcoming IPL season. We wish him all the best.
Source: www.financialexpress.com