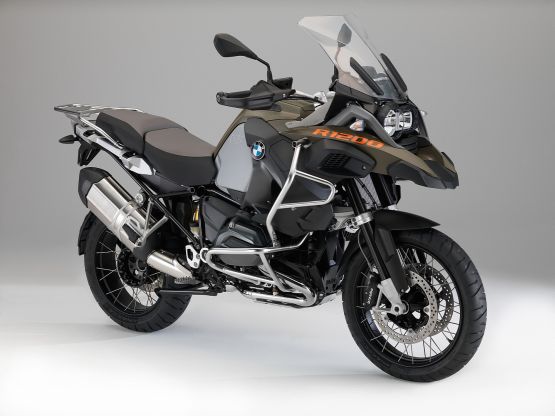 It's finally here! The highly anticipated BMW R 1200 GS has broken cover, and boy it surely is a head-turner. The new R 1200 GS gets factory-installed crashbars and panniers as standard, the 1,170cc opposed-twin engine has also been tweaked to give the new version even more bang for the buck. Certain parts have been replaced: a heavier flywheel and an additional vibration damper come in to provide a smoother ride and a better feel of the powerplant under various conditions.
What's more is that the spring travel is 20mm longer for both rear and front. The bodywork is also restyled to fit an all-new, larger 30-litre fuel tank, new off-road pegs are much more wider and stronger and provide more stability to the rider. A large windshield with air flaps comes standard while the new tilt-adjustable seat is a boon for long, bumpy rides. On the electronics side of things, the R 1200 GS comes equipped with anti-lock brakes, automatic stability control and two riding modes as standard, with three additional modes available optionally to further fine tune the performance on offer.
BMW Motorrad have not yet stated any information regarding the price and availability of the 2014 R 1200 GS, so stay tuned for updates as and when they surface.
Story: Sayem Syed