It was great fun to wind open the throttle and feel the rear tyre slide gently but very controllably, with the GS's traction control system doing a great job of keeping the bike pointing pretty much in the right direction and the ABS there in the background to help if I need to shed speed quickly — as I almost did when a large, lizard-like creature scurried across the road ahead of me.
I recall thinking how great it was to be able to ride on a loose surface with such confidence, aided by electrical systems that weren't available just a few years ago. All of which made the crash that tragically claimed the life of my experienced colleague and friend, Kevin Ash, and which ended the launch prematurely, so surprising as well as terribly sad. Barring some very unlikely flaw that is yet to become apparent (the cause of the crash is unclear), I'd have thought this bike, especially with all its electronic options in place, must be one of the safest ever produced.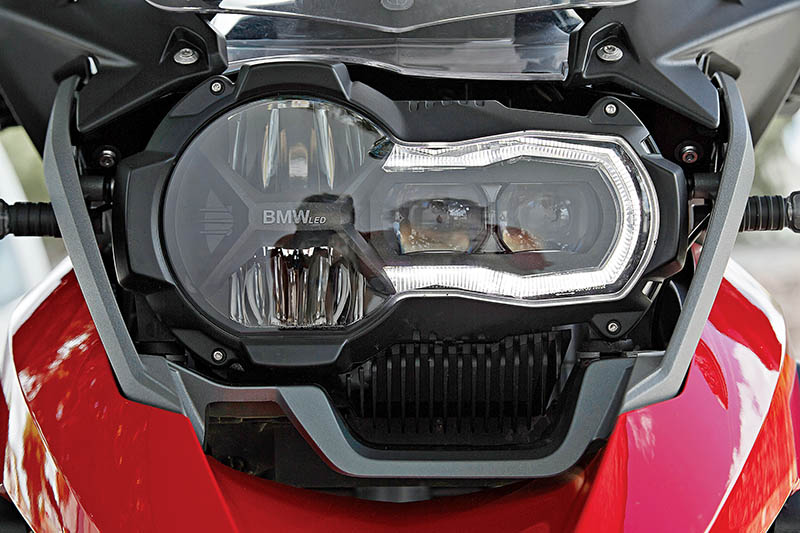 This GS is certainly supremely versatile and, despite the misfortune on its début, looks set to continue the model's run of success. The new engine means it's quicker and more involving to ride, the electronic aids make it more fun as well as safer and the refinements to screen, seat, instruments and many other details make it more comfortable and rider-friendly. Which, given the high level of the previous GS, makes it one hell of an all-round motorbike.
Design Your GS
As before BMW's long list of options and accessories gives buyers an opportunity to create their GS to their precise specification. The basic R1200GS comes in white, grey, blue or red and comes with hand-guards, cast wheels and ABS brakes. You're not likely to see many like that.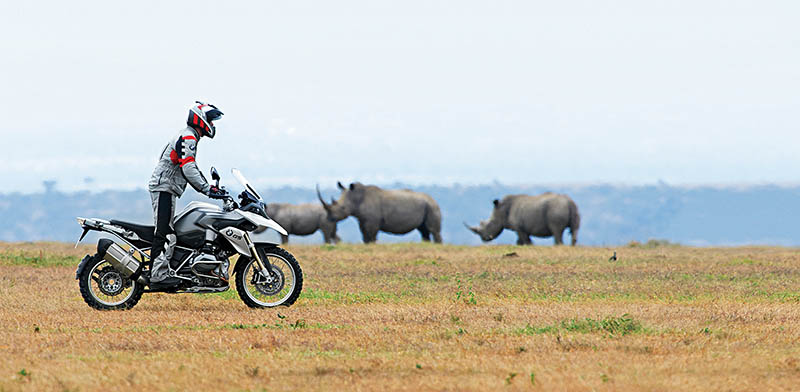 Some BMW importers are offering higher-spec models, such as BMW UK's GS Enduro, which incorporates the five riding modes plus ASC traction control, daytime running light, cruise control and cross-spoke wheels. Their R1200GS Touring Equipment model features the five-mode ASC, ESA semi-active suspension, LED headlight, running light and indicators, heated grips, cruise control, tyre pressure control, on-board computer and chrome-plated exhaust.
The launch bikes were essentially TE models with the addition of cross-spoke wheels and Navigator IV system and would have cost 20 per cent more than the basic model. That still leaves scope to add accessories such as hard or soft luggage, tinted screen, side lights, crashbars or Akrapovic silencer.