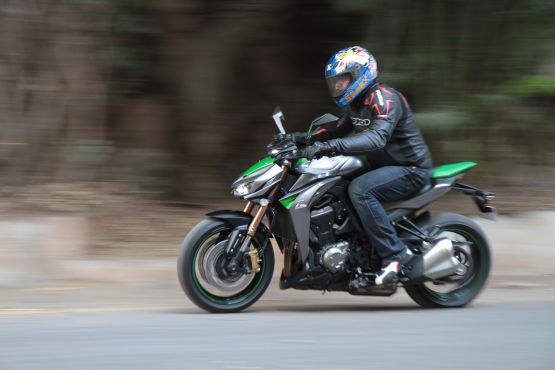 The design is essentially street-bike with a mean makeover. The riding position is relaxed and ergonomics would make for comfortable journeys, long and short. It's the kind of motorcycle you can take down to the shops even when you're not out shopping or just strap on a bag or two and take off. The saddle is the right amount of firm and gives good support on the open road or even in traffic. The sculpted tank looks like it's spent many weeks in the studio, with eyes, forced air and lights passing over it endlessly from every imaginable angle. The air scoops flanking the tank feed the radiator with cool air, directing it from specially designed ducts. It doesn't feature ram-air, but that's not really needed. It's not a high-performance-oriented bike, but it can deliver! The 221 kg kerb weight makes it lighter and more manageable than even its smaller sibling, the Z800! That said, the Z1000 certainly scores high on comfort.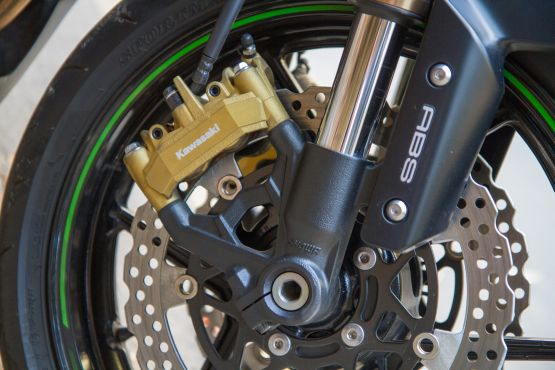 On the equipment front, you get superbike-spec grippy Dunlop tyres and petal disc brakes with Kawasaki-etched monobloc floating callipers, complete with ABS. The front suspension is adjustable for preload with the top ends of the Showa Separate Function: Big Piston (SFF-BP) fork offering the means to make changes. The blinking red light from the immobiliser warns others that the beast is never truly asleep.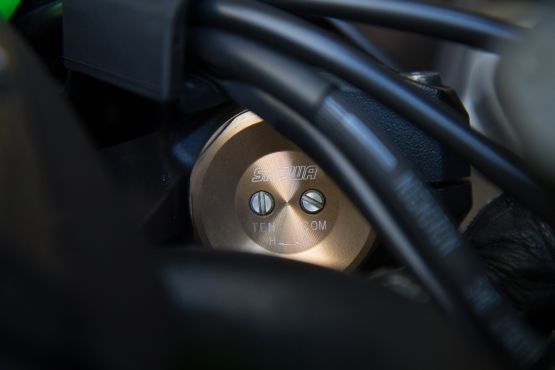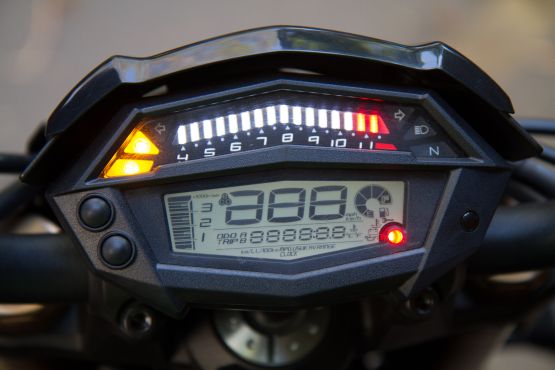 Turn the key and the instrument cluster lights up with a unique, almost 'Predator' style self-destruct countdown light sequence before settling down and giving you a view of your fuel level, trip and odo. Kawasaki have even crafted a cable-holder to hold the wiring in place and it looks good and integral while doing so. And the details go on, and on!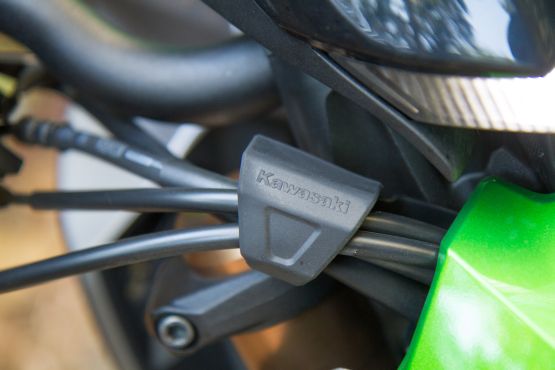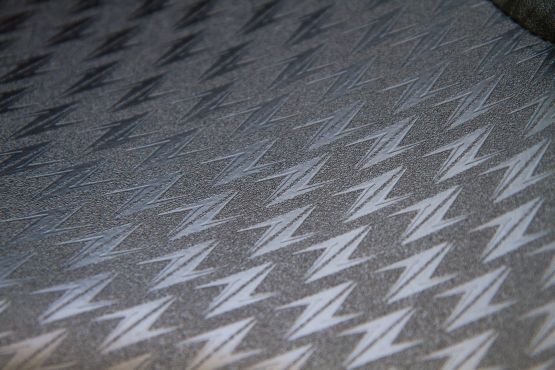 The seat looks as if it's made from snake-skin and then dyed black, when, in reality, it's black leather and a barrage of those lightning-shaped 'Z' logos. The rear seat – yes, it's there – is the green bit at the back. While it may look like a plastic cowl from afar, look closely, then touch it, and you feel your fingers sink into the soft material. The brain then registers it as a seat. Another thing to note, though: there are no grab-rails.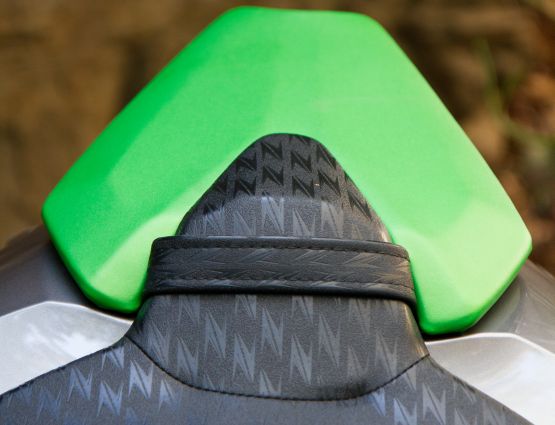 Peek lower and you see a set of twin-exhausts; and these are no copper-coloured parallel pipes. The stealthy, chunky exhaust enders look like they were forged by the coalition of Dwarven smiths and elite Dark Dwarf sorcerers – like fragmented metal armour polished to a smooth finish, but left without sheen, adorning this motorcycle, protecting human limbs from heat.