In many respects the Honda is distinctly long in the tooth, given that much of its 16-valve engine dates back six years to the Fireblade's last complete re-design. For 2014 the standard model gets a modified cylinder-head with re-shaped and polished inlet and exhaust ports, plus gas-flowed combustion chambers. The intake trumpets are re-shaped with slash-cut tops, as developed in World Superbike.
The SP also gets blueprinted internals. Basically each piston's maximum weight variation from the target 177 g is one gram, rather than the normal three. The main benefit is reduced vibration. The injection system is revised to suit, but there's no sign of ride-by-wire or alternative engine modes, let alone traction control. Maximum power is increased by 2.03 PS to 180.47 PS at 12,250 revolutions per minute.
Most of the SP's differences are in its chassis. Honda's first-ever use of Öhlins suspension is the stand-out feature, and there's far more to the SP than simply a Fireblade with some bolt-on extras. The Swedish firm's engineers worked with Honda to develop the chassis, which also incorporates new, stiffer triple clamps and an aluminium twin-spar frame that was revised around the swing-arm pivot to make it less rigid, for improved feel.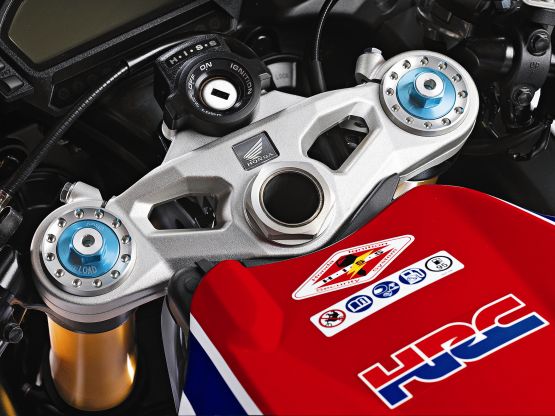 This mod was also incorporated into the standard model. So was the revised riding position, which angles the clip-on bars slightly wider and lower, and moves the foot-rests back by 10 mm. Despite that the SP felt very much like the previous Fireblade — just a little bit tauter, racier and quicker. You're never going to notice an extra two horsepower, but the engine was certainly strong through the midrange. It fuelled very crisply, and pulled sweetly once into its stride at 6,000 RPM.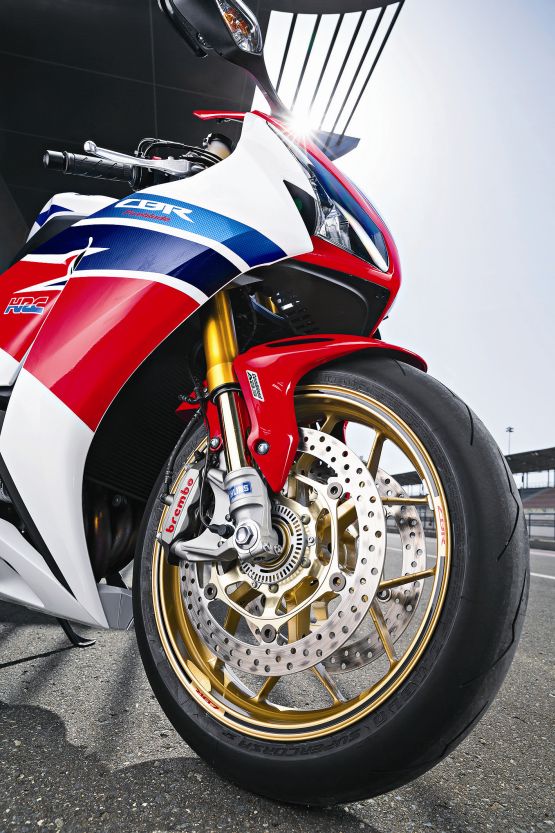 There was no noticeable dip even if this 'Blade does counter its slightly improved torque output below 6,000 RPM by making slightly less between 7-9,000 RPM, before coming on stronger from 10,000 RPM to the rev limit at 13,000 RPM. A couple of riders found the unchanged gearbox slightly notchy, but I didn't have any problems with it, though it's disappointing that a bike of this quality and price doesn't come with a quick-shifter.