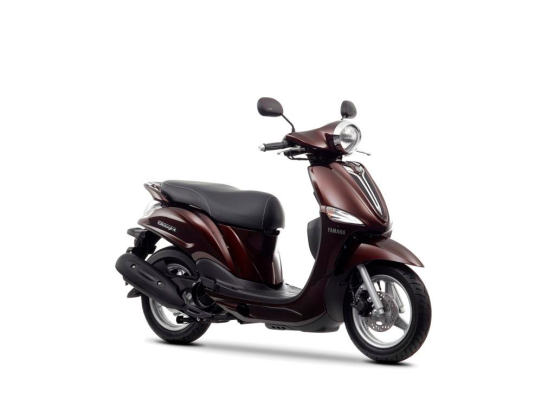 Yamaha Europe are going retro it seems. The Japanese marque recently announced their all-new scooters for the European market – The D'elight.The 125cc scooter is quite a distinctive offering from the Yamaha stable and is a scooter which is targeted for providing urban fun for commuters.
The USP of this new scooter is all about its modern-retro attire, the peppy engine promises the rider with quite running, strong acceleration and usable top-speed making it quite a fun offering. What's even more appealing is its lightweight design making it suitable even for the for the fairer-sex as it weighs only a mere 96 kg. Use of alloy wheels and modern materials help it maintain that light weight.
Like its competitors internationally, the D'elight sports a massive 180-mm front disc brake to ensure optimum stopping power. The low seating stance is a welcome feature as well as the under-seat storage which is optimum for the riders helmet.
The 2014 Yamaha D'elight will be available in 3 colors: Milky White, Midnight Black and Magnetic Bronze. However, officials of Yamaha Europe have not revealed its pricing yet, although, we expect it to be priced at par with the Vespa. Sadly, there is no confirmation regarding Yamaha getting the D'elight scooter to the Asian markets. We hope Yamaha India are making a note of this.

Story: Sayem Parvez Syed