Another appreciable aesthetic aspect of this bike is its clean paintwork thankfully free from garish decals, which are a characteristic attribute of the segment. The instrumentation cluster is a basic twin hexagonal dial set-up and offers analogue readouts of the speedometer and the fuel-gauge. Of course, a tachometer and trip meter would have been much appreciated. The fit-and-finish of the Livo is impeccable, which is a signature Honda trait, and the body panels are smoothly contoured. The bike rides on matte black alloy wheels which are now de rigueur across the segment. Overall, the Livo comes across as an appealing bike with sufficient road presence without being overtly showy.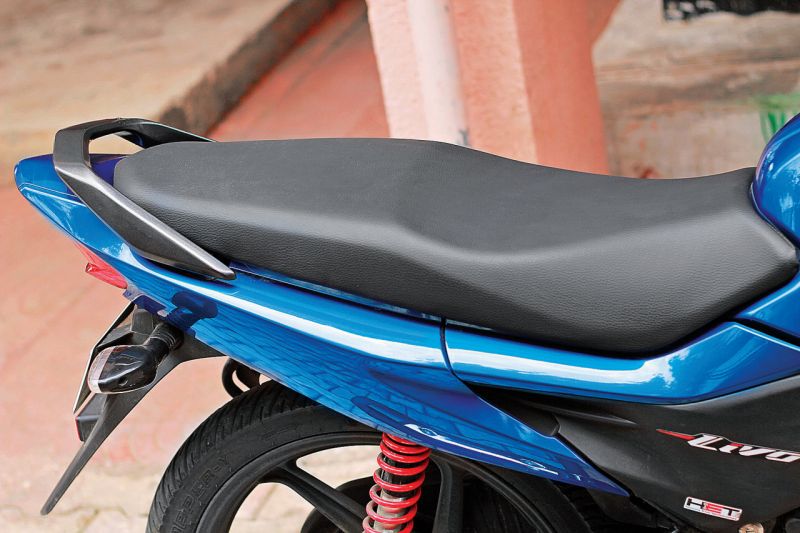 Astride the bike, the broad seat is comfortable and the handlebar is reminiscent of the Unicorn. The riding position is straight out of page one of the commuter bike bible — wide handlebar and forward-biased foot-rests for that upright and relaxed riding posture. The engine responds enthusiastically to the self-starter and beckons to me to take on the urban jungle. Gear-shifts are slick and power delivery is linear. Gaining 60 km/h is an easy task but the bike struggles to pull a kite beyond 80 km/h all the way up to the top speed of 86 km/h. While the Livo might lose points in terms of top speed, it more than compensates on the fuel efficiency front. Its frugal 110-cc mill clocks a respectable 71 km for every litre it sips.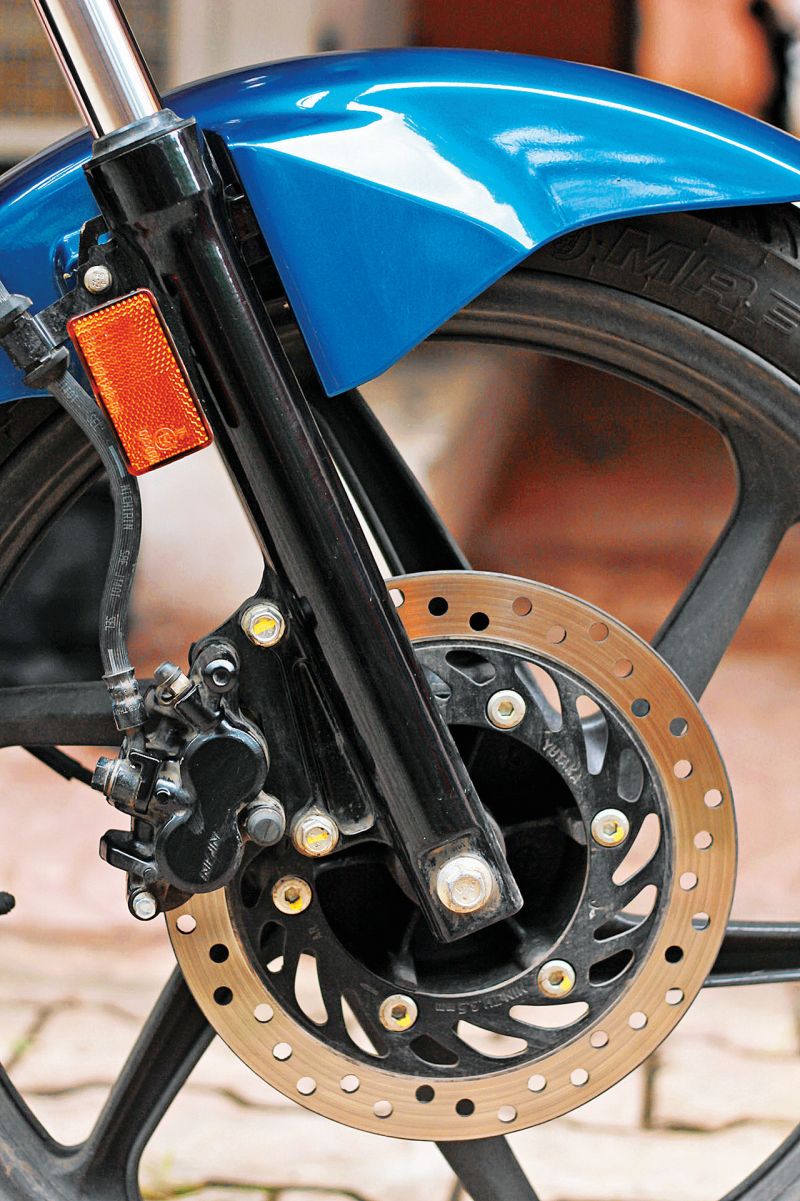 The Livo's suspension is appropriately stiffened to take on most road undulations in and out of the city even with a pillion on-board. The bike holds its line through corners with nary a shimmy and sifting through dense traffic is easy. The chassis is nimble and very flickable, thanks to the wide handlebar – an attribute that commuters will appreciate in the bumper-to-bumper traffic of the metropolises. The 240-mm disc brake that has been borrowed from the Unicorn offers a similarly progressive bite.
Overall, the Livo has a lot going for it. The reliability and efficiency of a tried and tested powertrain has been tastefully combined with aesthetic appeal of a premium bike. Add to this the superior build quality of Honda and you have a potent mix for a formidable commuter.
The base variant of the Livo is priced at Rs 57,090 (ex-showroom, Delhi) while the optional disc brake variant is available for an additional Rs 2,500, which is definitely an investment worth making.
The Honda Livo will lock horns with the likes of the Passion X Pro, Mahindra Centuro and Suzuki Hayate. At Rs 59,590 (ex-showroom, Delhi) the top-end Livo is certainly an expensive and premium commuter. While the competition does offer similar features at a much lesser price, whether consumers are willing to pay extra for the premium bike feel remains a question to be answered.