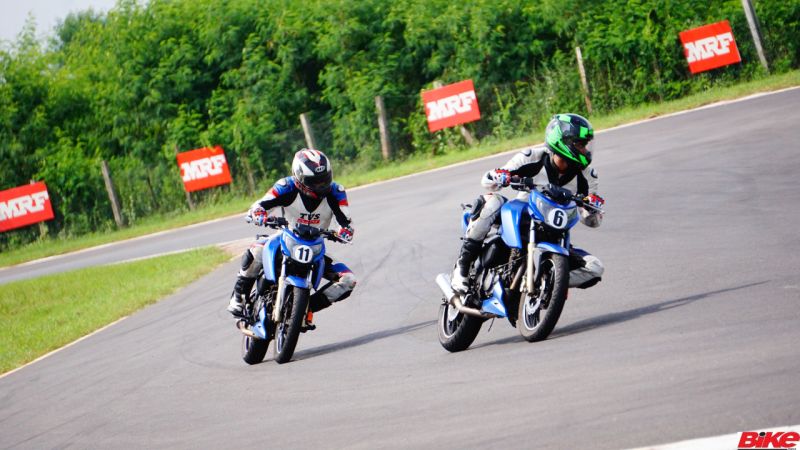 A season of learning and experience draws to a close
Story: Joshua Varghese
Photography: TVS
Round Four: MMRT, Chennai
I forced myself to take deep breaths as I plummeted down the main straight at close to 130 km/h. Catching your breath down the straights is one of the best ways to calm your nerves and prepare yourself for the corners to come. At the MMRT, tipping your motorcycle in for the first flowing right-hander at full throttle does take some mental clarity and is not for the faint-hearted. I got ready to do exactly that as I tucked myself in and rocketed towards it. After attacking the remaining 11 corners, I crossed the line to set my personal best lap on the full loop of the MMRT. Wondering what I was up to? Read on…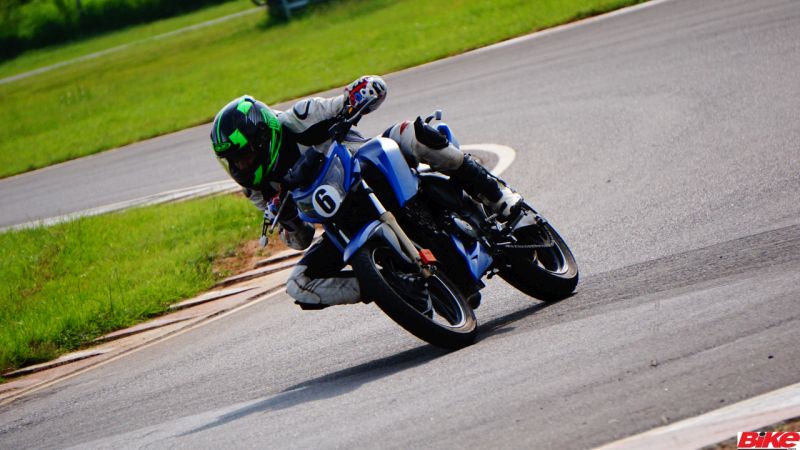 I was in Chennai once again for the final round of the 'TVS Young Media Racer Programme', racing with nine other journos. Wrapped in chest and back protectors, leathers, boots, and gloves (courtesy of TVS Racing), I spent almost 70 heavenly minutes on the track over two days. Here's my final account for the year of what I learned through the season.
Walk the track. There is no better substitute for understanding each corner and learning the fastest line around it. Since time was scarce, I did the next best thing. Armed with a media pass, I placed myself at different corners around the track and observed the pros while they effected their wizardry. Yes, it seemed like wizardry when they threw their motorcycles into sharp corners and powered away smoothly without upsetting the bikes. While racing or otherwise, being smooth is the key. Once your machine feels like an extension of yourself, the confidence itself will improve your lines and, ultimately, your pace. A couple of hours later, I was ready to put myself to the test.
Consider each session on track an opportunity to learn, and always learn from someone who is faster than you. I approached one of the fastest men in our group and requested him to tail me for a couple of laps. Post the session, we had a discussion about what I could do to improve my time and he pointed out something that I might not have figured out myself.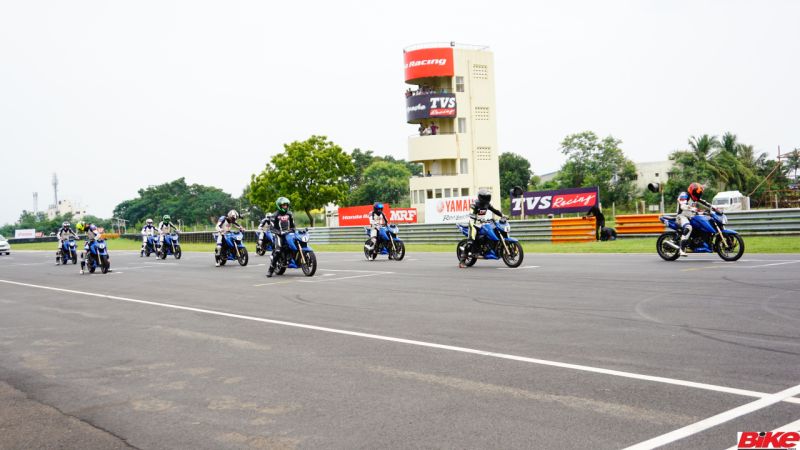 One's survival instinct encourages one to brake and turn in early, which, although safe, will get one nowhere near race pace. I thought I had got over it but, apparently, it was creeping back in. For the next session, I ignored the voice inside my head that urged me to turn in early. Instead, I braked harder, flicked the motorcycle in with some extra counter-steer input and opened the throttle wide as soon as I could see my exit line. For the next couple of laps I was slipping and sliding my way out of corners, occasionally carrying too much speed and running wide — happens when you lose focus on your exit line. I am pretty confident I looked like a roller-coaster about to go off its rails.
Having considerably improved my lines, the next step was to smooth my movements, and throttle and brake inputs. Soon enough, I was quicker around corners. If you are light on the bars and smooth with your input, the motorcycle won't fail you. Your brain might scream caution and urge you to stay within your preset limits. However, the track is a safer environment than a public road, so your 'safe limit' will always be more than what you are used to.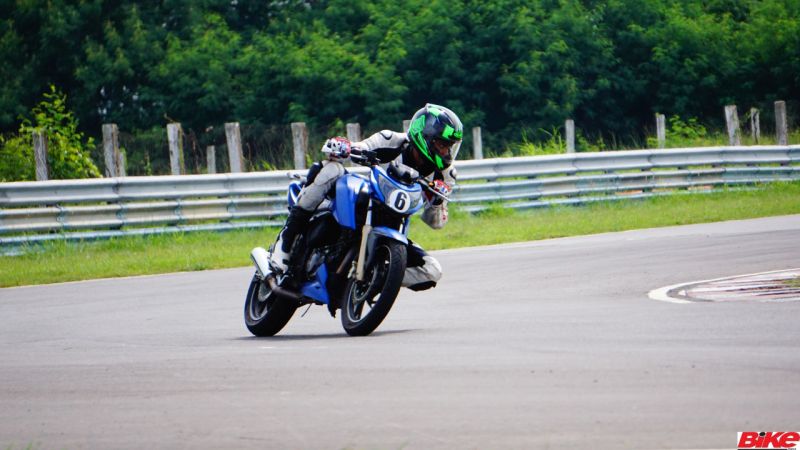 Friday was a great day for me; 50 minutes on the track with something new to learn after each session. The same could not be said about Saturday, though.