After a couple of laps, I gathered enough confidence to take the fast first corner with the throttle wide open. Having done that, I continued to attack the rest of the course in the same manner and I strongly believed I would finish with a good time. Unfortunately, I carried too much speed and more-than-enough lean into the final corner. The motorcycle washed out in a flurry of sparks while I followed my machine (complete with a couple of barrel-rolls) and hit the dirt hard before coming to a stop. My first thought was a prayer of thanks for the 'crash-management' lesson during the final session. While it was an unfortunate and undignified way to end an otherwise beautiful day, I took consolation in my best time of 1'25.166.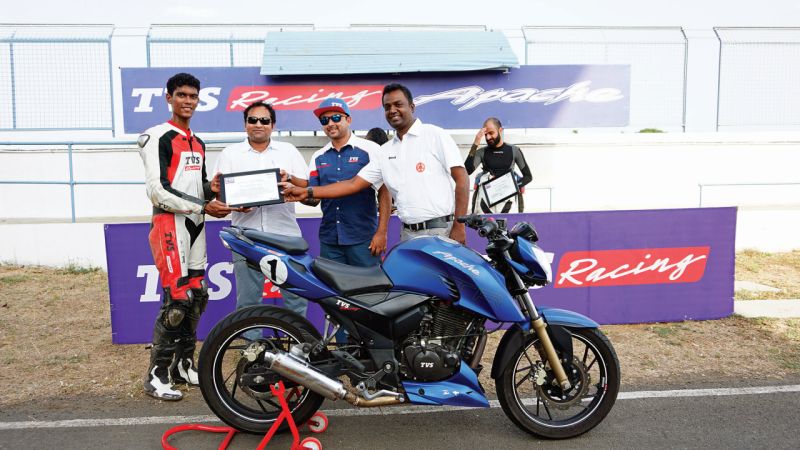 Round One: Kari, Coimbatore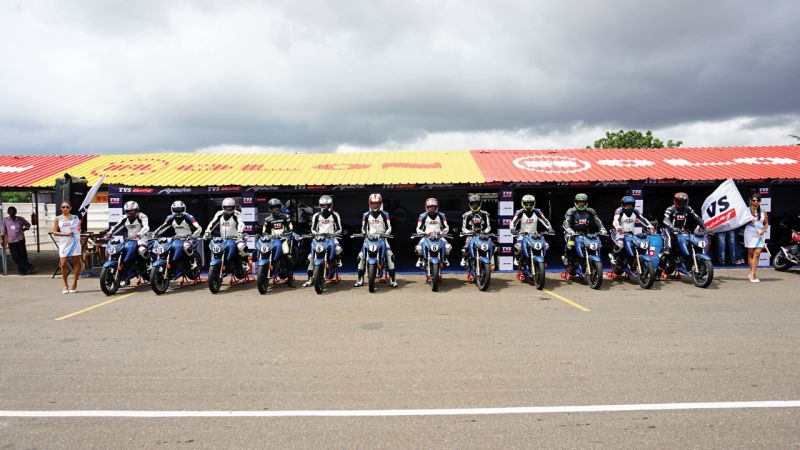 Kari Motor Speedway was a stark contrast to the long-and-flowing MMRT, and with the tarmac peeling off in the last set of corners before the main straight, pushing the motorcycle seemed suicidal. The loose gravel on the surface meant that inexperienced riders could end up in the dirt if they did not exercise caution with the throttle.
With clouds gathering and rain forecast, we managed to finish the practice session on dry tarmac, but the weather finally broke on race day, leading to the cancellation of our media race. With more race weekends this season, we head to Chennai for the next round.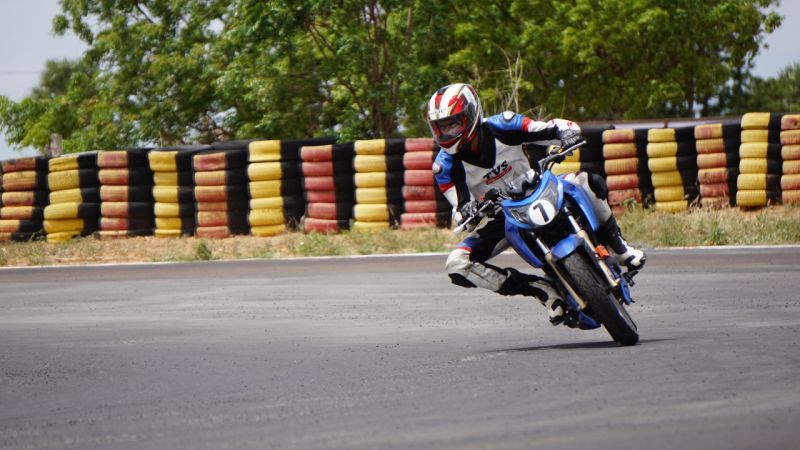 I would like to thank TVS Racing for being such gracious hosts and generous sponsors (boots, suits, and motorcycles) in addition to working hard to enrich racing talent in India.