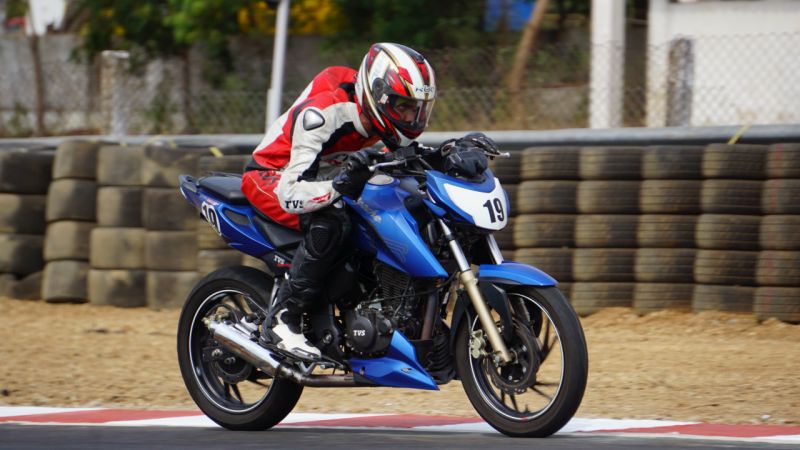 Young automotive journalists undergo training to battle it out this racing season
Story: Joshua Varghese
Photography: TVS
Since its establishment in 1987, TVS Racing has been a prominent name in the Indian two-wheeler racing scene, both on the track and off it. For the current racing season, TVS Racing has come up with the first-ever 'Young Media Racer Programme' that offers motoring journalists like myself the chance to race against our peers and receive training from experts in the field.
The training was a one-day programme held at the Madras Motor Sports Club (MMSC) race-track in Chennai. The physical discomfort caused by the hot weather was offset by the phenomenal grip our tyres offered throughout the day. Our training was conducted on the 2.067-km-long short lap which comprised five right-handers and two left-handers, including a chicane. Having ridden the stock Apache, I can say that the race-spec Apache RTR 200 4V Carb is not simply a stripped-down version of the stock motorcycle. Shorn of the eight-kilo exhaust system, the engine has been remapped to rev without a limiter, making it insanely quick and nimble around the circuit.
The training was conducted by former racer and multiple-time national champion Emmanuel Jebaraj. He handled all of our theory sessions and cleared all of our doubts after each track session. We were led by TVS Racing riders Harry Sylvester, Jagan Kumar, and KY Ahmed who showed us the racing lines around the track and raised the bar after each lap, giving us the confidence to push ourselves and our machines.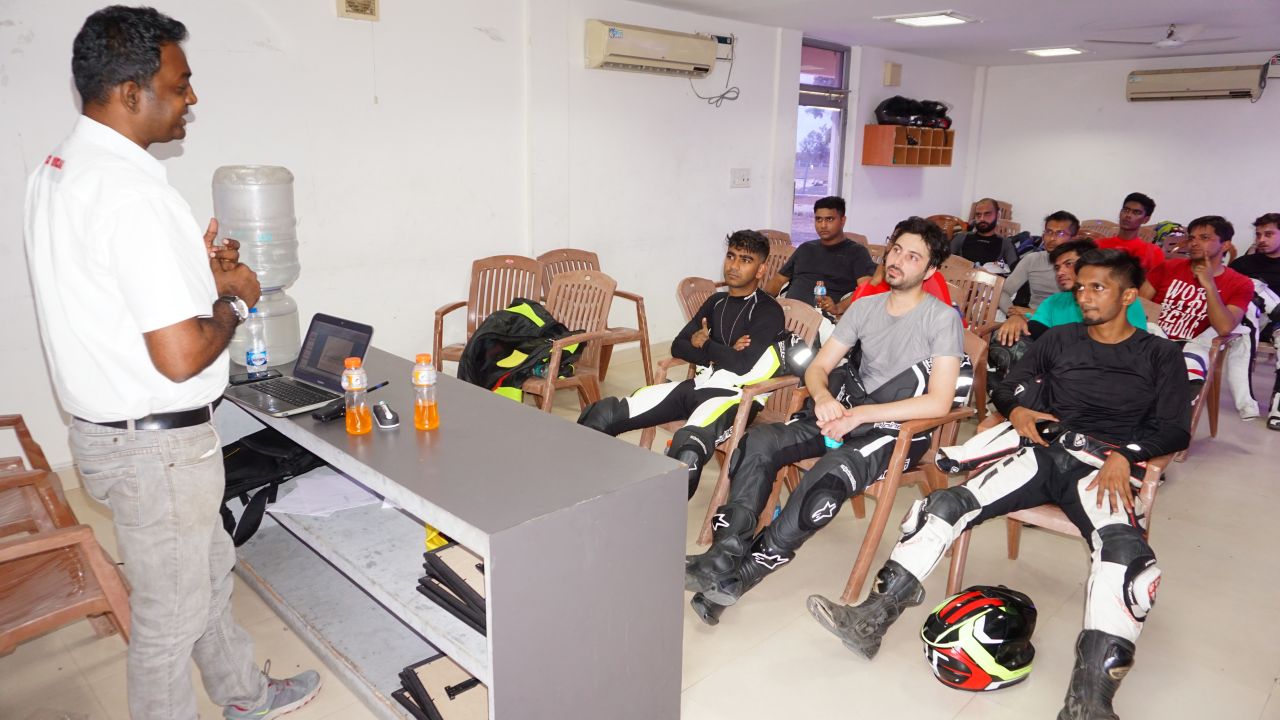 The first session was focused on making sure that we understood the track/pit etiquette, warning flags, rules of the track, the right body position on the motorcycle and the basic lines to follow around the track. Following my first-ever set of laps on the track we came in for the second session which was filled with a cacophony of questions as each of us hounded our coaches with doubts and concerns. It was followed by instructions on where to brake and how to determine the best racing line around the track.
By the end of the third session, all of us were itching to get out and try our hand on the track. The coaches raised the bar yet again and we started braking and cornering more aggressively. The last theory session was the most interesting one of the day. By then, all of us had a fair idea about what we were doing and where we could push ourselves for a better lap-time. With a final lesson in body position and launching a bike off the line, we were let loose on the track. Unlike the previous sessions, there were no coaches monitoring us and the no-overtaking rule was also done away with. Most of us started pushing ourselves to the limit while the more wary ones stuck to perfecting their lines and fine-tuning their skills.