The TVS Raider 125 has begun its term in our garage and here you will find periodic updates about our experience with the motorcycle.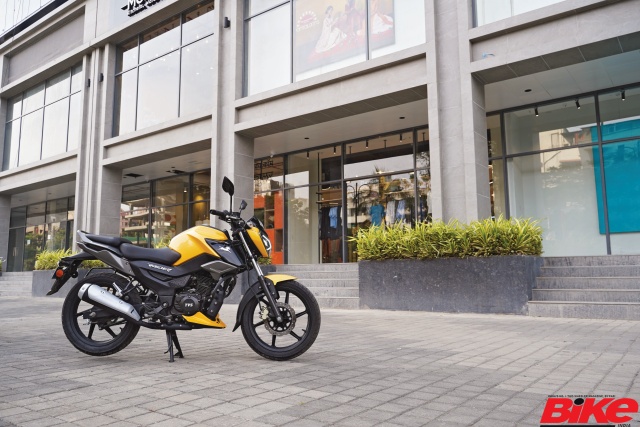 Welcome – Urban Upgrade
The TVS Raider 125 won the coveted Indian Motorcycle of the Year (IMOTY) award for 2022 and also topped its segment in the Bike India Awards. My first experience of this motorcycle was at the first ride at TVS' test facility and since then I have been waiting for the long-term motorcycle to arrive and it is finally here.
Although placed in the commuter segment, the Raider 125 has been performing beyond expectations. It is stylish, well-equipped, and a definite upgrade for anyone moving up to the 125-cc segment.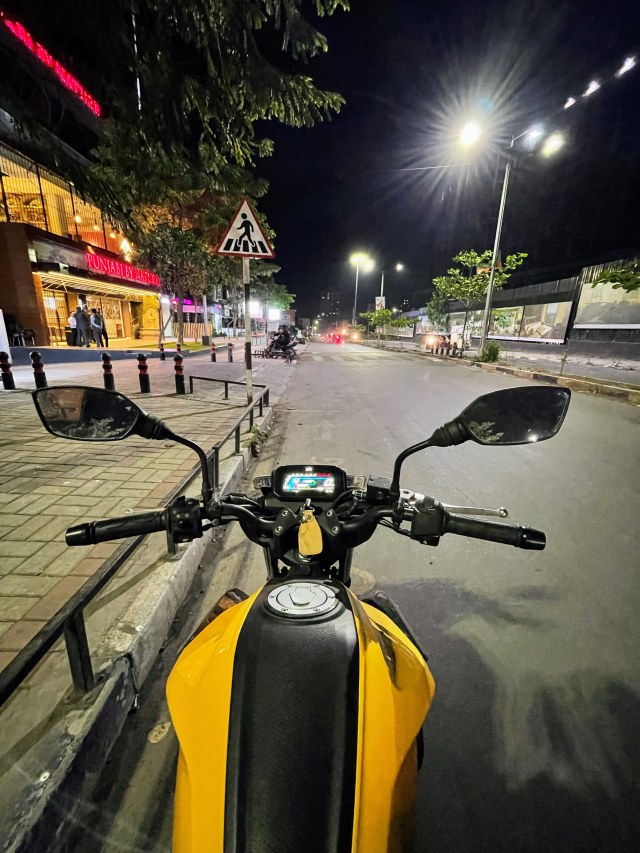 Another reason I am particularly thankful for the Raider is its remarkable fuel efficiency. With fuel prices on the rise, this motorcycle has gained more relevance than ever in our market. TVS delivered a brand-new motorcycle with less than 100 kilometres on the odometer, so we will be running it in properly too.
In the following reports, you may expect us to comment on parameters including service, fuel efficiency, and the various features on offer. First service is at 650 km and I suppose the Raider will clock that much mileage comfortably with a little more than one full tank of fuel.

Tenure: 4 months
Odometer: 1,920 km
Like: Styling, fuel-efficiency
Dislike: Underpowered in Eco mode
With fuel prices soaring and traffic increasing exponentially, an efficient motorcycle was the order of the day and the TVS Raider was best suited to the job. Every time someone asks me how many kilometres this motorcycle returns to a litre of petrol, it gives me great pleasure to watch their jaws drop when I respond with a 60 km-plus figure.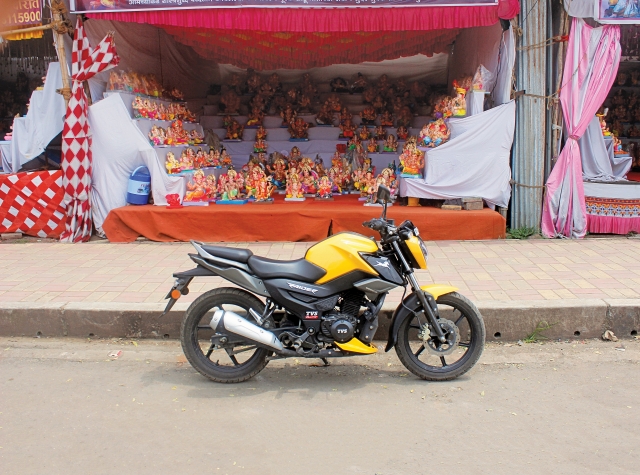 This TVS is a handsome motorcycle especially in this striking yellow colour. Its list of features and level of quality place it above the commuter class. In addition to being desirable, it is just as usable for exploring the narrow lanes of Pune's busiest shopping areas, a nightmare on most other motorcycles.
The Raider's weight is distributed well, thus making it a nimble customer, so threading my way through long lines of four-wheeler traffic has been remarkably easy. The button to switch between Eco and Power modes is located in the place where one would expect the ignition switch to be and it took me a while to get accustomed to it.
I have been using Eco mode most of the time in order to save fuel, but at times it feels underpowered. Whenever that happens, I switch to Power mode for that extra bit of performance.
Ten Months and Not Tired
Tenure: 10 months
Odometer: 3,529 km
Like: Low maintenance, good instrument console
Dislike: Slightly improve automatic start-stop calibration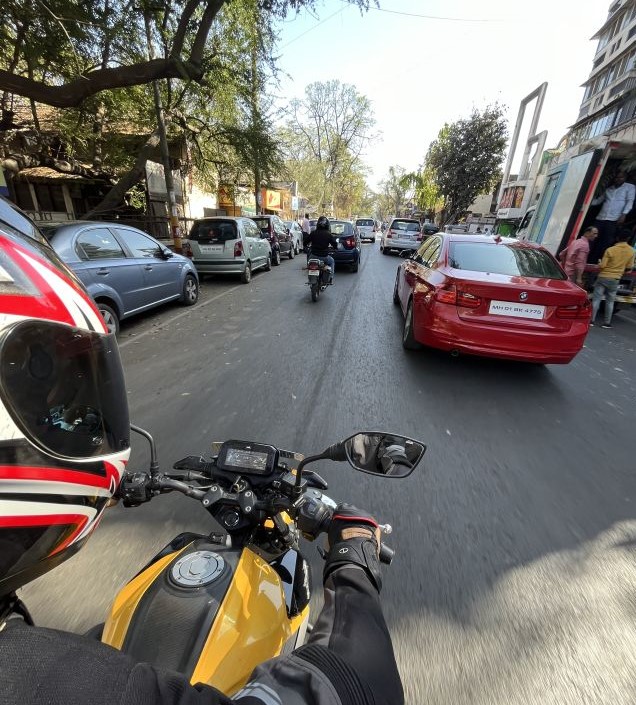 Following 10 months with the TVS Raider 125, nothing has changed. That is a good thing because there is nothing I would change about this motorcycle. Almost a year later, it continues to hold up its promises without any sign of fatigue. For everyday commute within the city, this may just be the best motorcycle we have in our fleet because it offers the best combination of manoeuvrability, refinement and, most importantly, fuel-efficiency. The Raider's levels of comfort are impressive for both rider and pillion while the colourful odometer offers a clear readout even on the sunniest day. The USB phone charger is a feature that I never expected to use but it turned out to be a lifesaver on more than one occasion.
A special mention must also be made towards TVS' service. The Century TVS Pervati dealership in Pune maintains our Raider and they did a splendid job. In addition to a proper service, they also exhibited admirable levels of professionalism and punctuality. By the way, just like the fuel bills, the service bill is also quite frugal with this one. Underneath the stylish exterior, the Raider continues to be what it always claimed to be, a simple motorcycle that will liven up one's commute without lightening one's wallet. Second service is due in a couple of thousand kilometres. More on that next time.