Tiger Sport 660
The Triumph Tiger Sport 660 is a versatile and capable motorcycle that is well-suited to long-distance touring, thus making it an ideal choice for a journey from Pune to Goa for the India Bike Week (IBW) 2022. The journey, which consists of a distance of approximately 430 kilometres, offers a diverse range of terrain and scenic beauty, making it an exciting and challenging ride for any motorcycle enthusiast. The Triumph Tiger Sport 600 appears impressive from my perspective. Its attitude is extremely typical of a sporty adventure tourer—very tall, upright, and athletic. Its nose is given considerable weight by a front windscreen that is particularly good and tall as well as by a substantial fairing.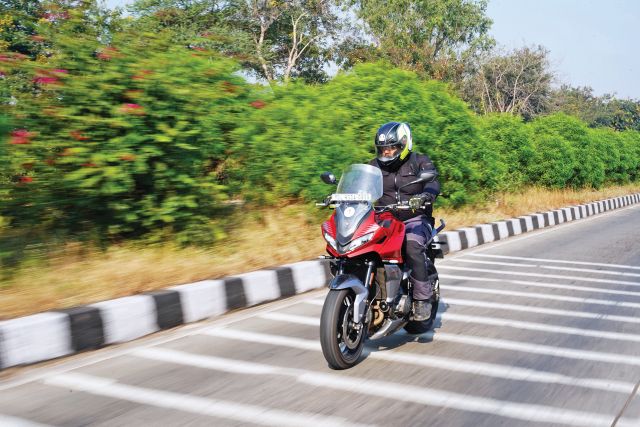 The journey began in Pune. We rode west towards the coast, passing through the beautiful Western Ghats mountain range along the way. The winding roads and stunning views of the Ghats made for a thrilling and picturesque ride and were also the highlight of this journey.

The in-line three of the Tiger Sport 660 produces a pleasant and polished note that makes you want to crank it constantly. It is also not a slouch, producing 82 hp at 10,250 rpm and 64 Nm at 6,250rpm. The bike actually delivers "useful" on-road performance. The smooth six-speed gearbox has ideal gearing for daily commuting and longer rides, like this Pune-Goa ride. In addition to offering an extremely light lever pull, the slip and assist clutch also improves rider comfort in congested areas.


Some handy features that we really appreciated were the trip information, riding modes, fuel consumption, rpm, speed, and gearing information on the LCD display. Additionally, the "My Triumph" module, which facilitates turn-by-turn navigation, GoPro control, and phone and audio interaction. The navigation system was put to use on our way through Goa's sleepy streets. Given that it is readable even in bright sunshine, it actually ranks among the nicest units in terms of legibility. Additionally, there is a lot of information available on it.
The journey through Goa is a true paradise for motorcycle enthusiasts, with winding roads that offer breathtaking views of the coast. The journey through Goa is a great opportunity for riders like us to experience the true beauty and charm of the state and explore its many hidden gems.
Once we arrived in Goa, we were greeted by the India Bike Week 2022, a celebration of all things related to biking and motorcycles. The event featured various activities and attractions, including live music, stunt shows, and exhibitions of the latest bikes and accessories.

In terms of agility, flickability, and general ride comfort, the Triumph Tiger Sport 660's suspension, brakes, tyres, and chassis impressed me. Showa upside-down forks make up the front suspension and a monoshock with a remote pre-load adjuster serves as the rear suspension. The set-up strikes an ideal balance between a smooth ride for the most part and acute dynamics, although it hits sharp bumps with a thud. It should be emphasised that the Tiger's powerful chassis makes it a dynamically capable machine.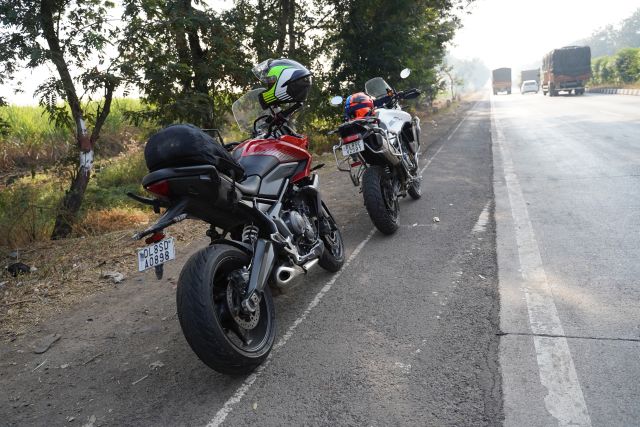 Even though the Tiger Sport 660 has a kerb weight of about 240 kilograms and a seat height of 835 millimetres, once you begin moving, its size is not an issue. The rider's triangle is upright and cosy to make long rides enjoyable. So it is reasonable to conclude that the Triumph Tiger Sport 660 is a motorcycle that can make riding enjoyable on short journeys, long drives, and twisty commutes.
The Triumph Tiger Sport 660 was an excellent choice for me as a rider who wanted to have a relaxed ride to IBW, with its comfortable and capable touring capabilities and agile handling.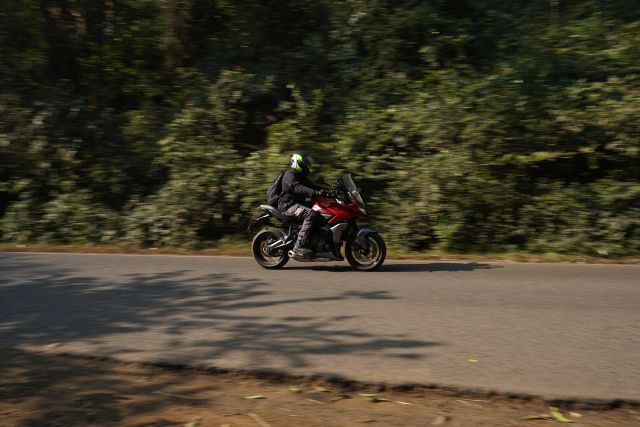 In conclusion, the journey from Pune to Goa on the Triumph Tiger Sport 660 is an exciting and rewarding adventure for any motorcycle enthusiast. The journey offered a diverse range of terrain and scenery and was an excellent opportunity to experience the beauty and charm of India. Whether you are a seasoned rider or a newcomer to the world of motorcycling, the journey from Pune to Goa for the 2022 IBW was an unforgettable experience.

— Kurt Morris