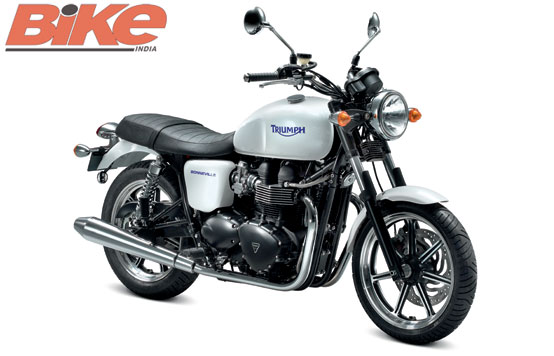 The iconic British motorcycle marque Triumph will soon be seen on Indian roads, as the company has just confirmed plans for a launch by November 2013. Speaking about the plans, Paul Stroud, Director Sales & Marketing (Global) for Triumph emphasised the importance of India for the company's global strategy, and said that 2013 was a very important year for them. He mentioned that they had carefully studied the Indian market and were confident about their timing and efforts to provide a complete Triumph experience.
The company also announced the appointment of Vimal Sumbly as the Managing Director for India. Before Triumph, Vimal worked with Bajaj Auto Ltd as the General Manager Sales, and has nearly 16 years of work experience in automobiles. Vimal, an ardent biker himself, will take the lead on sales development and growth of Triumph in India.
Commenting on his new role, Vimal said that he was delighted at joining Triumph and believed the brand has a well-thought-out strategy for the Indian market. He reemphasised their commitment to develop "truly iconic motorcycles" that were distinctive in terms of looks, design and performance.
Triumph will be assembling some of its models in India at the CKD (Completely Knocked Down) facility, currently being completed at Manesar in Haryana. The company is scouting for dealer partners at various strategic locations in India to ensure the widest enjoyment of the Triumph experience. The company plans to provide genuine parts and after-sales services as well as authentic merchandise and accessories to cement this experience.
Story: Gaurav Nagpal