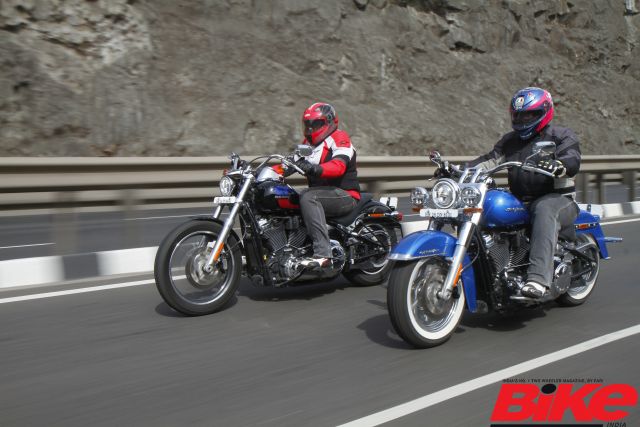 Many manufacturers have been known to reward customers for their loyalty, but Harley-Davidson have taken it to a new level. The American cruiser icon has offered quite the juicy deal for existing owners of their 750-cc 'Street' models.
Those who own either a Street 750 or a Street Rod have the option of upgrading to a brand new motorcycle from the Softail family. If the motorcycle is less than a year old, the owner can claim their ride's complete ex-showroom price off the price tag of a brand-new Softail. Considering you have a less-than-a-year-old Street Rod, you can get a new Street Bob by shelling out a further Rs 6 lakh (excluding taxes) after trading in the Street Rod.
For Street motorcycles that are between 12 to 24 months old, H-D are offering 75 per cent of the motorcycle's ex-showroom price to sweeten the deal on the price of a new Softail during the trade-in. In addition, to this offer, H-D also have some cool schemes on the Softail models purchased through this programme.
The Harley-Davidson Street range is priced from Rs 5.17 lakh (ex-showroom) onward while the Softail range retails from Rs 12 lakh onwards. Currently, H-D have seven models in the Softail range. Seems like a great way to upgrade to a bigger V-twin, doesn't it?
Word on the street is that H-D dealerships in the country may begin sales of used motorcycles as well. More on that here.
Story: Joshua Varghese