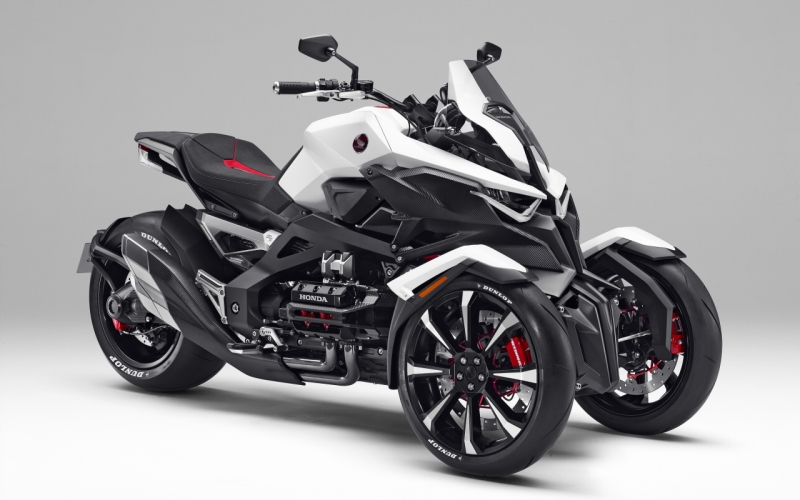 Honda have a new three-wheeled contraption that looks absolutely stunning and looks set to throw a haymaker to the segment.
Honda have revealed more than one desirable concept as previews to their offerings at the upcoming Tokyo Motor Show. The Neowing is a step towards more powerful three-wheelers of a different kind. Looking broadly at the global scenario, this segment sports the Piaggio MP3 – the first three-wheeled scooter of the lot – the Peugeot Metropilos, and, from Japan, the Yamaha Tricity.
Like the other concept Honda unveiled, the Light Weight Super Sports, the Neowing also looks extremely futuristic and something straight out of a superhero movie. Three-wheeled tilting city scooters are said to be more convenient and usable, but the Neowing takes things a step further with a hybrid drivelines comprising of an opposed-four motor and electric motors in tandem, for unrivalled torque output. Like the Goldwing, the combustion engine in the Neowing features two cylinders on each side on the same plane, at 180°. No output figures have been confirmed but we will find out more once the 'scooter' is unveiled at the Tokyo Motor Show later this October.
The Neowing promised high torque from the word 'go' and equally outstanding handling. The Honda linkage mechanism for the front wheels aims to captivate with its ease of use and dynamic results. We really want to try that out!
Story: Jim Gorde