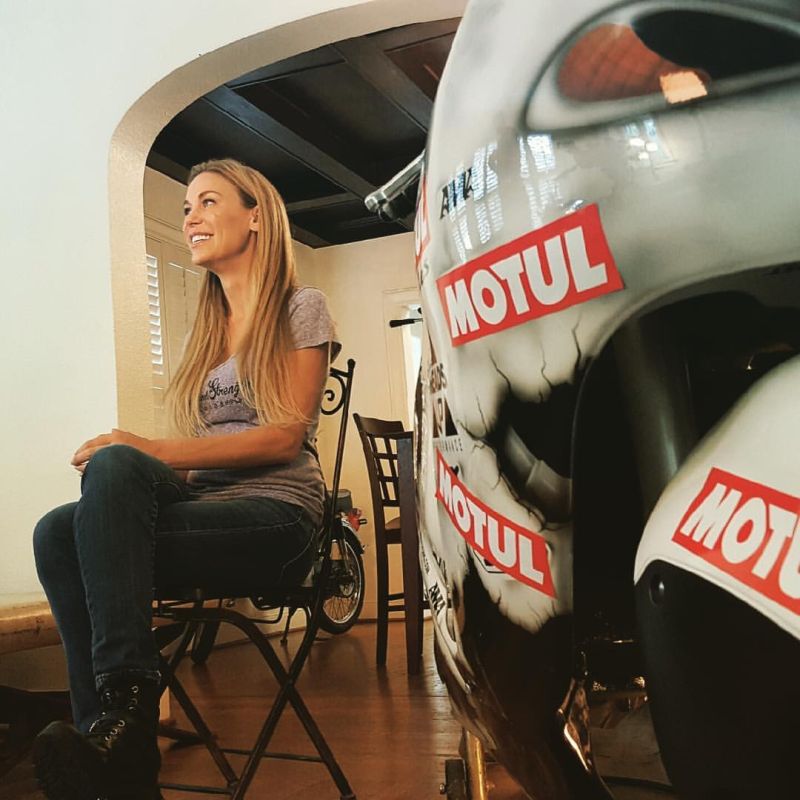 BI: Okay, now let's do some rapid-fire questions. Your favourite food?
LP: Pepperoni pizza.
BI: Your hobby?
LP: I love to travel and meet new people. I travel extensively!
BI: Your favourite motorcycle?
LP: All motorcycles!
BI: You broke the Bonneville Salt Flats speed record on a Suzuki. How did you prepare the bike for it?
LP: Yes, it is a Suzuki Hayabusa. It is turbocharged, has a Falicon crankshaft and stronger rods, an MTC lock-up clutch, modified Airtech bodywork, Dunlop tyres, Marchesini wheels, larger fuel injectors and electronics from Apex Speed Technologies.
BI: Wow! That's a lot of technology. Do you still own the record breaking CBR and 'Busa?
LP: Yes, and I will be running both these bikes again this year (this time attempting to become the fastest person in the world).
BI: We wish you good luck! Any advice for young Indian riders and enthusiasts?
LP: Enjoy riding! Enjoy the freedom of the road on two wheels. Also, always wear a helmet and watch out for other drivers. If you dream of racing, follow that dream. You only fail if you never try at all.