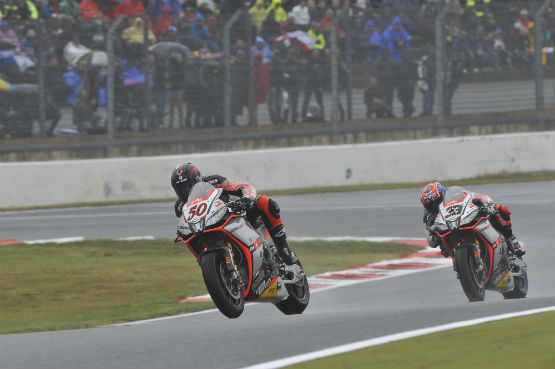 The end of the year calls for a revision of the rules and regulations for the World Superbike series and the superbike commission, composed of the top brass at FIM, Dorna and the WSBK met at the Dorna headquarters in Madrid to revise the rules for the upcoming season. The revision will see changes across sporting, disciplinary and medical regulations, which will now be harmonised as much as possible to the Grand Prix regulations. The move will benefit everybody including the riders, teams, technical staff, event organisers, track authorities and marshals. This will also allow circuits to host either both events or switch between the two series.
The changes on the technical end include changes in the balancing rules for different engine designs thus allowing a healthy competition between teams using different engine formats. Also, teams will be allowed to use the 2014 Electronics package for the first two races of the season, in case the new system should cause any technical problems to the bikes.
The meeting has also led to discussions about the prospective Supersport 300cc class, which will be the new entry-level class for the WSBK series. The commission is creating a working group to look at this new class and has approved the assembly of any interested machine manufacturers to develop a class structure for said category. The move is intended to provide a low cost impetus to young riders without making a dent in their bank account.
If Dorna and FIM are able to garner enough interest in this new entry-level category, then there is a high possibility of WSBK coming to India. It will also give riders from the Sub-Continent a chance to enter the glamorous world of WSBK.
Story: Aniruddha Mulgund