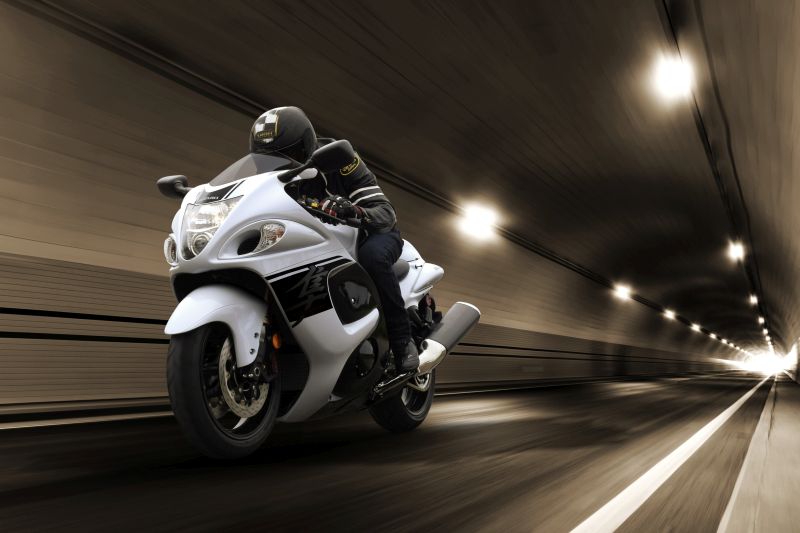 The iconic bike gets three new colours for 2017.
The Suzuki GSX-1300R Hayabusa is, perhaps, one bike that almost all of us would have had as a poster on our wall at some point of time or the other. Over the years, it has managed to gather a dedicated cult following and some very passionate owners with its sheer charm and appeal as one of the fastest machines on the planet.
Here is some good news for prospective buyers. The 2017 edition of the iconic bike is available in three new colours – Glass Sparkle Black/Pearl Glacier White (AGT), Pearl Vigor Blue/Glass Sparkle Black (BBD) and Glass Sparkle Black (YVB). Suzuki have announced that new colours will be available across all the Suzuki Big Bike dealerships from 2017. It is currently being imported as a CKD and assembled at the factory in Gurgaon. This has helped in bringing down the costs and currently the bike is on sale for Rs 13.88 lakh (ex-showroom, Delhi). Suzuki are currently working to reduce the waiting period of these motorcycles.