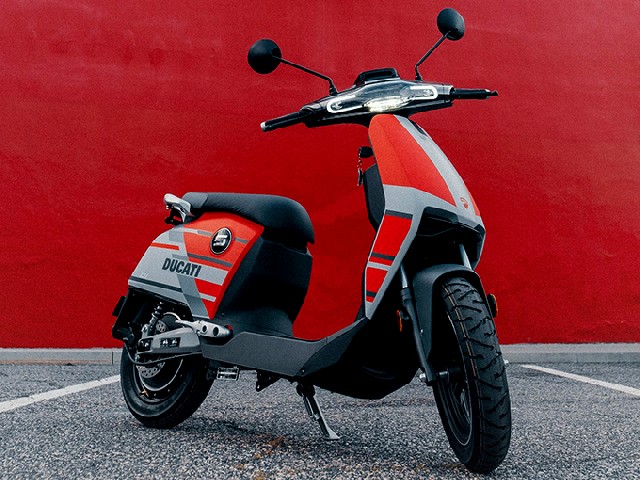 Super Soco will be selling limited Ducati edition CUX e-scooters.
For those who haven't heard of Super Soco yet, it all started as a crowd-funded venture in July 2016. Based in Shanghai, Super Soco are one of the fastest growing electric motorcycle companies and are currently present in 31 countries worldwide. Their current line-up includes the TC and the TS electric motorcycles and the popular CUX e-scooter.
The Super Soco CUX is powered by a 1,300-W Bosch motor capable of producing 2,788 W (3.8 PS) and 115 Nm. The CUX uses a 60-volt lithium-ion battery pack with a range of 80 kilometres and charging time of seven hours. It is available in four colour options and comes equipped with innovative features like intelligent headlights, a smart cockpit, a front facing camera and smartphone and cloud connectivity with over-the-air (OTA) updates amongst other features.
The special Ducati edition CUX models get Ducati red livery, similar to the CUXs Ducati use at their paddock stand with no revisions in the powertrain and it has been priced at £2,299, or roughly Rs 2.05 lakh.
Ducati CEO, Claudio Domenicali, admitted that the firm is looking at developing an electric bike and this co-brand between the two companies could be crucial in shaping the future of Ducati's line-up.