The day Mario came to India was of huge significance to the world of motorcycling. Here's why…
Story: Aninda Sardar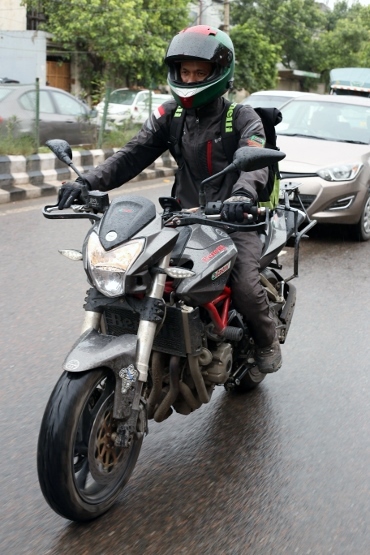 Mario Iroth left Indonesia on April 21, 2015 and arrived in India – this month. What took him so long, considering some of the longer flights take just a few hours? Well, you see he's on a motorcycle. Yep. You read that right. To be precise (as one Mr. Thompson would have said), he's on a Benelli TnT 600i. Mario is a man on a motorbike mission. One that will see him ride all the way up from Indonesia to distant Italy, where he hopes to reach by October this year. His final destination is of course the Benelli factory in Pesaro, Italy, by when he would have ridden through 14 countries over six months. His motivation? To experience the culture and natural resplendence of the countries around the world.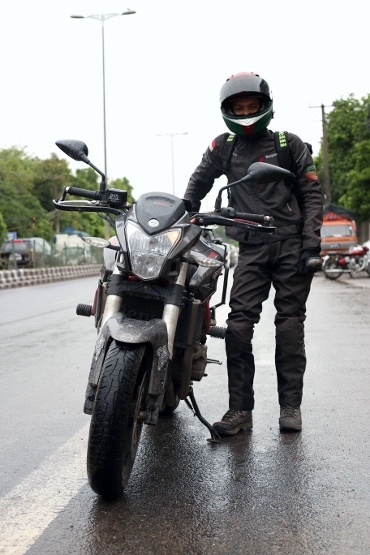 Speaking on his choice of motorcycle, Mario said, "When I decided to embark on this ambitious ride, I knew I could do it only with a bike as powerful and reliable as the Benelli TNT 600i. After having completed the first leg of my journey, I'm completely satisfied with my decision. The street- fighter is mettlesome and has proved its much-spoken-of performance capability. It is only befitting that the culmination of this pilgrimage is the birth point of my partner in this mission, the Benelli factory in Pesaro, Italy. The edgy design language, striking looks of the bike and the fact that it makes heads turn wherever I go certainly don't hurt. "
A delighted Shirish Kulkarni, Chairman, DSK Motowheels (Benelli's partner in India) said, "We were thrilled to find out that Mario Iroth has chosen the Benelli TNT 600i for his awe-inspiring journey through 14 countries. We are pleased to know that Mario has found his choice to be ideal and wish him good luck for the next part of his extraordinary ride."
Mario's next port of call is the neighbouring nation of Pakistan.