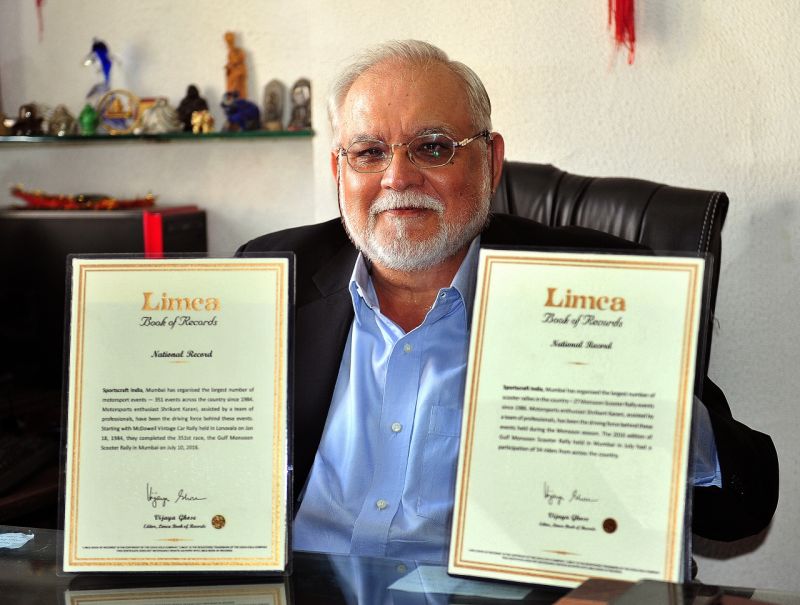 Sportscraft is a Mumbai-based club which organizes several motorsport related events. Started in 1984 by Shrikant Karani, Sportscraft recently announced the achievement of two new entries in the Limca Book Of Records.
In 2007 Sportscraft and Shrikant Karani figured in the Limca Book of Records after they conducted their 250th event, the first of which was in 1984 called the McDowell Vintage Car Rally, run at Lonavala, Maharashtra, in association with the Indian Automotive Racing Club.
Shrikant Karani and his team have added two new records to their previous achievements. The first of which is being recognized for organizing 351 events. The Second record they have achieved was after the completion of the 2016 Gulf Monsoon Scooter Rally in July 2016. This competition which takes place in the backwoods of Navi Mumbai, was started in 1986 as a one-off event, and has now completed a staggering 27 years.
"Recognition of our efforts to take motorsport to the masses by the Limca Book of Records is heartening. It is the enthusiasm of the ever-growing list of participants that's made this possible," says Karani.
Story: Sahej Patheja