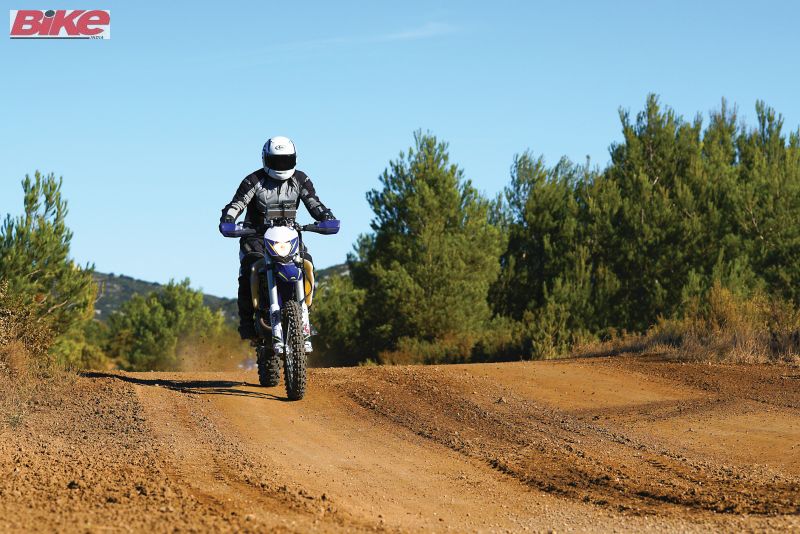 They say you have to go off the beaten track to rediscover yourself. It was but obvious that I did as prescribed to cope with my mid-life crisis. So when TVS Racing offered Bike India a visit to Fontcouse, near Nimes, France, to experience their mad, mad Sherco TVS Racing 2017 RTR 450 Dakar motorcycle, I jumped at the opportunity.
Now, I have done my share of street riding, touring and some track riding as well, but off-roading is something I haven't given a serious thought to. Well, until now. My weapon of choice was the Sherco Baja RTR 450 on which the factory team's Dakar bike is based.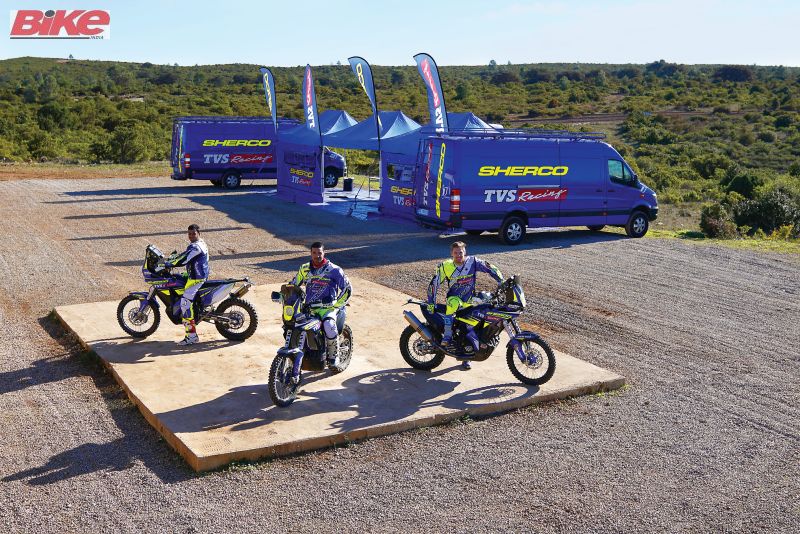 The four-stroke 449-cc motor cranks up at the push of a button. Interestingly, there isn't a kick-starter; Sherco haven't been using one for years now. Smart designing like this has made the motor surprisingly compact and light.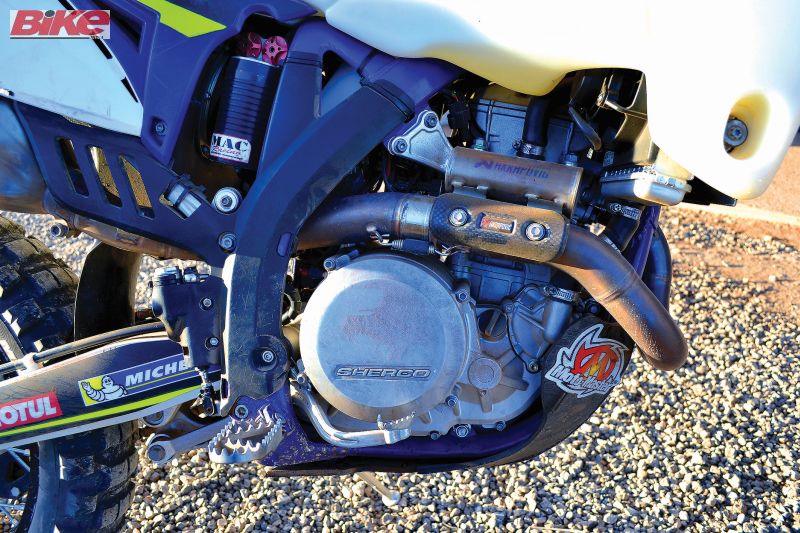 And the bike is tall… really tall. For an Indian of averagely build like me, the 970-mm saddle height is quite a tall order, and I had to balance the Sherco with my right foot on the ground while resting my left on the spiked foot-peg. Upfront you get chunky 48-mm WP forks that travel up to 17 inches, while the rear suspension does close to 12 inches. This gives an unbelievable ground clearance of 355 mm for this bike to take on anything the world has to throw at it.