While the banter continues, Aspi throws a question at Freddie since he has ridden many different motorcycles. 'How was your experience riding the Royal Enfield Continental GT 650?' 'I started riding my first bike when I was four years old and I've ridden many different bikes. People say that I make riding a motorcycle appear so easy and my reply is that you have no idea how hard it is to make it look that easy. It's the same while engineering a bike, as it's also an intuitive thing. Having ridden the bike today — and I don't say this lightly — what I really liked about the Continental GT 650 is its agility, its character, and the fact that it's fun. I can see the time spent on the bike's development and engineering,' he says. The three-time world champion adds, 'I have said this in my book, Feel, about the crew members who worked on my GP bikes… I could tell which mechanic had worked on my bike every time I got on to the bike simply by noticing the care of the assembling. It is how the bike is developed that makes the difference.'
After the caffeine stop, the trio get back on their steeds and race ahead to complete this iconic ride. The sight, the sound, and unknown adventure ahead make this lap one of the most interesting rides of their lives. All around the course, one spots the familiar three-legged symbol everywhere. This is a triskelion dating back to the 13th century that reflects the island's motto — quocunque jeceris stabit — which, roughly translated, means 'whichever way you throw me, I shall stand'. It's interesting how it weaves in so well with this ride… three very different people who have fought all odds to reach where they have and all of them coming together and bonding over a common passion — motorcycles.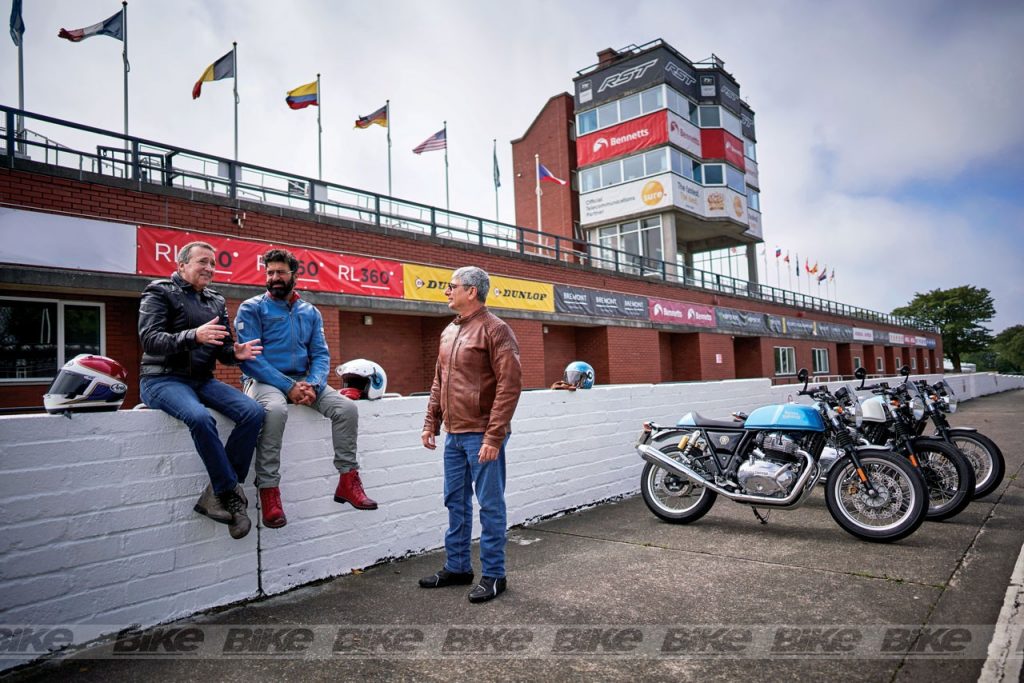 Taking their helmets and riding gear off, the three great riders take a few minutes to absorb the feat they have just achieved. Riding the Continental GT 650, made by the world's oldest motorcycle brand in continuous production, on the iconic Isle of Man… History has been written today!
(Also read: 2019 Ducati Diavel 1260 S Review)
Once they soak in the moment, the trio share their excitement about the track and the bikes. Siddhartha is the first to enthuse. 'Wow! It's my first time ever at the Isle of Man. Obviously, I had heard about it and to actually ride here has been absolutely outstanding. It's been great to ride with Aspi and Freddie — two amazing riders. I've been just following the two of them and trying to keep up (laughs). It's been wonderful!'
Freddie says, 'A rider of my experience…', Aspi interjects, 'Experience and calibre, might I add'. They all laugh and then Freddie continues, 'The 650 Twin doesn't get in the way of what I want to do. It allows me to make adjustments when I want to, at the percentage I want to, and at the pace, I need to. Because I may not want to add lean angle, I just might want to change the radius. A less experienced rider will be equally comfortable because it is so predictable in the way it responds. The predictability and agility together create confidence — that's what riding is all about. The priceless characteristic of response and feedback makes it fun.'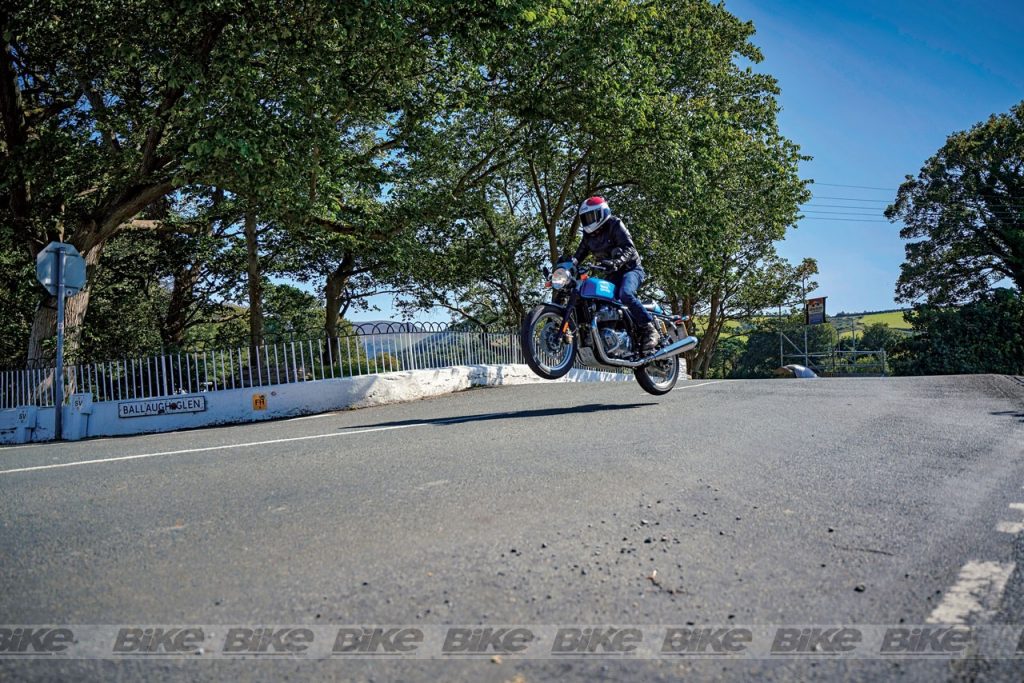 Our Editor sums it up by saying, 'What I like about the motorcycle is that the engine is very under-stressed. It's in a very low state of tune with a low compression ratio. So, it's not finicky, nor does it overheat — and does what it should do: keep running on without any fuss.'
Sharing some insight on this, Freddie reminisces about the days when he was developing race bikes. 'I can tell you that the most difficult thing to do was to find that balance of power, response, and agility and to have the desired stability and still have the feel and feedback. I'd put a premium on that. The time and effort spent on engineering the Continental GT 650 have paid off because this balance is the most difficult thing to reproduce. It's the coolest thing and something very special in a motorcycle.'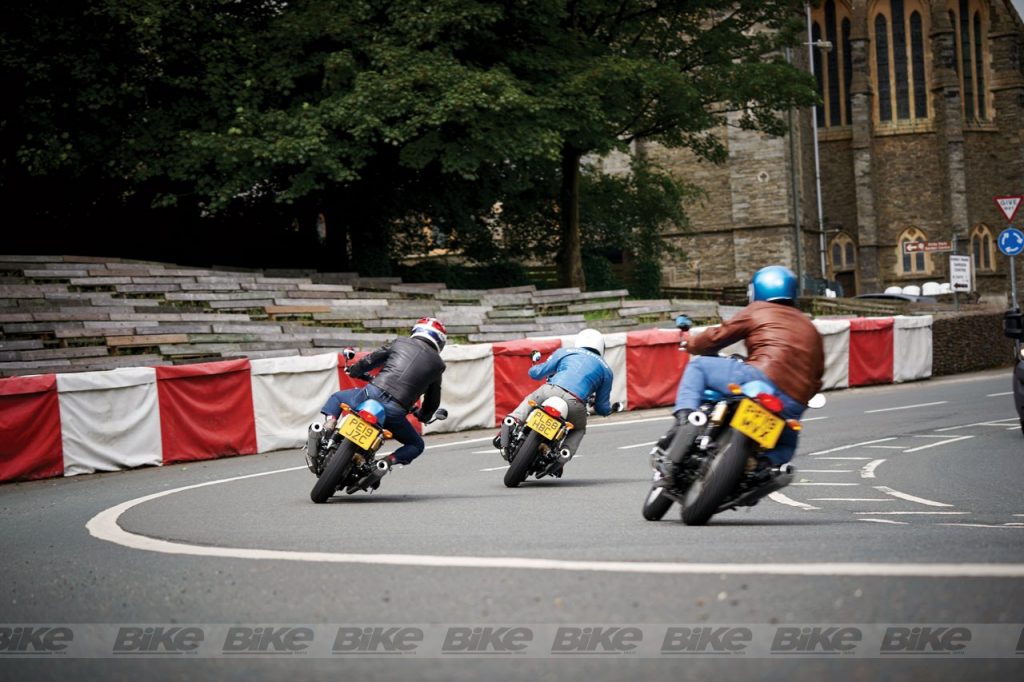 An overwhelmed Siddhartha says, 'That's music to our ears, because in our development process that's exactly what we wanted. The 650 Twins are easy for beginners and those relatively new to the world of motorcycles and fun to ride for professionals… and who can be more professional than Freddie to comment on these motorcycles? So, hopefully, it does what it's supposed to do — meet the demands of the entire spectrum of riders.'
As Lily Brooks-Dalton has written in Motorcycles I've Loved: A Memoir, 'Motorcycles are self-discovery's favourite vehicle'. This seems to sum up all the emotions of the brilliant ride at the Isle of Man.
In addition, we may say, it's been an equally exhilarating adventure for us at Bike India for the past 14 years. So, here's to many more…