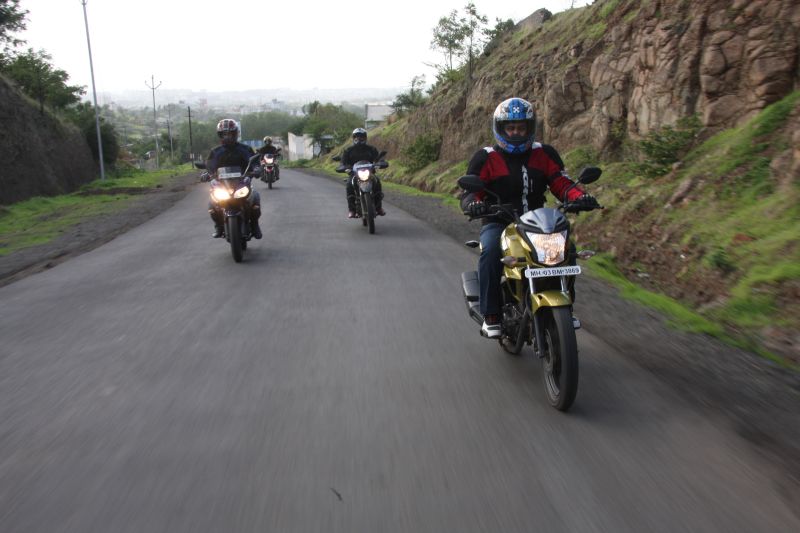 Riding in a group can be a lot of fun and is also safer – just in case your bike has a break down. With IBW just over a week away this is the right time to get your bikes serviced, riding gear cleaned and also learn a few more tips before you ride down to Goa with your buddies.
1.Contrary to common practice and belief, group riding doesn't mean riding one behind the other. In fact, riding one behind the other is very dangerous. If one person in the line applies the brakes abruptly, all the others behind face the unsavoury prospect of a pile-up. Instead, the ideal way to ride in a group is in a staggered formation. Keep a distance of 100 metres (approx) between yourself and the rider in front.
2. If you want to ride fast while in a group, leave first. If you want to ride slow, leave last. Don't break formation just because you want to zip down the road. You'll be putting the other riders at risk.