We have had the Raida Drift Dual Sport Gloves with us for a while now and also used them over a road trip covering around 4,000 km.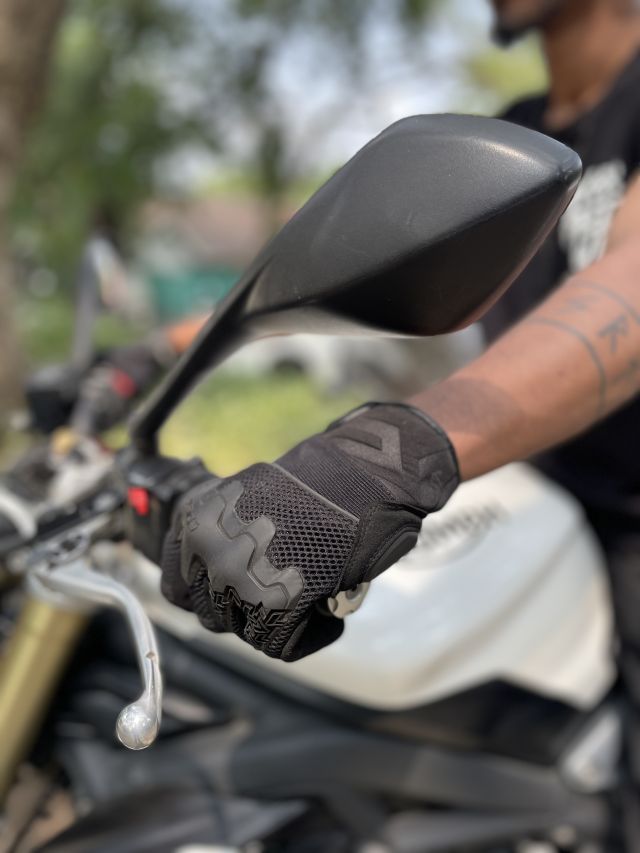 Raida Gears' Drift dual-sport gloves are possibly one of the best we have reviewed yet. They are breathable, durable, stylish, safe and functional. We managed to test it in most weather conditions and through several days of continuous riding during one of our travel stories. The colour we chose was black and it looks amazing; the design language is attractive and we were quite impressed with it.
We rode approximately 8 to 10 hours per day for almost two weeks, along highways, dusty off-road sections, through cold mornings, hot afternoons, and pouring rain. The gloves kept our hands safe and secure. The keyword here is secure because when you put on the gloves, the snug feeling you get is one of security. There were instances when I was riding along some rough terrains behind trucks that pelted stones onto my fists. The heavy-duty lightweight PVC articulated knuckle protectors did their job well and protected my hands. The gloves even came with scaphoid shield-reinforced TPR palm sliders that would have saved my palms in case of an unfortunate crash.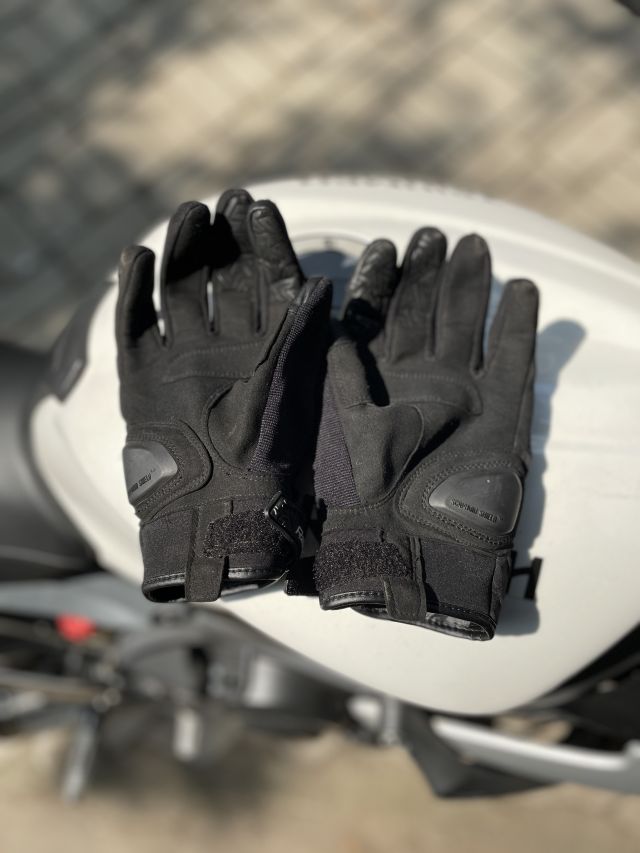 The four-way 3D air mesh allowed air to pass through all directions and made it a lot easier on my hands during those long stretches of riding when it was extremely hot. That also meant the gloves were not waterproof. However, they did not soak up too much rainwater and it took some time before I could even feel the water seeping inside during the ride. The stitching on the gloves is of good quality, which is of utmost importance as riding for long hours tends to usually cause pain in one's fingertips. The Raida Drift gloves do well in that scenario.
The gloves are also easy to wear and remove, thanks to the glove access pull tab. Moreover, they come with a snap button that keeps them as a pair, minimizing the chances of misplacing or losing them. One of the best features that I found on the gloves, however, is its smartphone compatibility. I was able to use my phone seamlessly without any struggles unlike some of the other gloves I have used in the past. And for those concerned, the gloves are vegan-friendly.
The gloves are priced at Rs 2,750 which is quite reasonable as you would probably find gloves in the market with the same amount of features for a price higher than necessary. We would surely recommend them for the fit, finish and the feeling they provide.