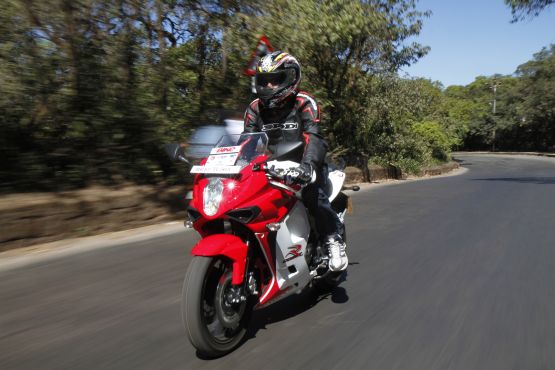 When discussing bikes, everyone talks about cee-cees, fuel economy and, of course, the price. But how many consider the power they're actually getting for their money? Interested? We have the hard numbers right here.
'What you see is what you get' is something that just cannot be applied to motorcycles in our market today. In a country where a tiny percentage of the population look past fuel efficiency when buying a motorcycle, it is indeed difficult to highlight other factors that make the bike all the more interesting, even special. Yes, you may get 90 km to a litre using some four-speed, lightweight, glorified motorised bicycle, but with a seat that will barely supports you and grip levels that will have you literally engaging the 'foot' brakes. Of course, this article is not about commuter motorcycles, well, not entirely anyway.
This article is more about the levels of enjoyment for the price you pay. Consider the following: if you go for a ride in a horse-drawn carriage, you pay between Rs 50 and Rs 200 for a short joy ride. Yet, for a rickshaw, you would reluctantly pay about the same amount for a much longer distance. Why? Why pay more for one horsepower for a shorter distance than you would for about eight horsepower over a much longer one? Right! The feel. It's about how it makes you feel. And that, folk, is what we're on about here. This, then, is a comparison of a different kind. How many horses do you get for your money?
We've all discussed power-to-weight ratios (PS/tonne) and specific output (PS/litre) endlessly. Let's now look at the price-to-horse ratio (Rupees/PS) that we have available. Yes, we know this is rather childish, but you have to admit that you're more than just a little bit interested now, aren't you?
Let's be clear about one thing: the list below features the 25 most popular bikes in the Indian market, but, more importantly, it comprises bikes with over-square or short-stroke engines; that is, engines having a bore measuring more than the stroke. Thus, all cruiser motorcycles, the likes of Harley-Davidson and Royal Enfield, have been omitted, because, with their long-stroke, under-square engines, torque definitely speaks much louder.
Click forward to page 2 for the full table.