Being part of a magazine at the start of its tenth volume when you've been a fan of the same magazine since the first issue of its first volume is something special. Looking back at the past ten years of Bike India from an outsider's perspective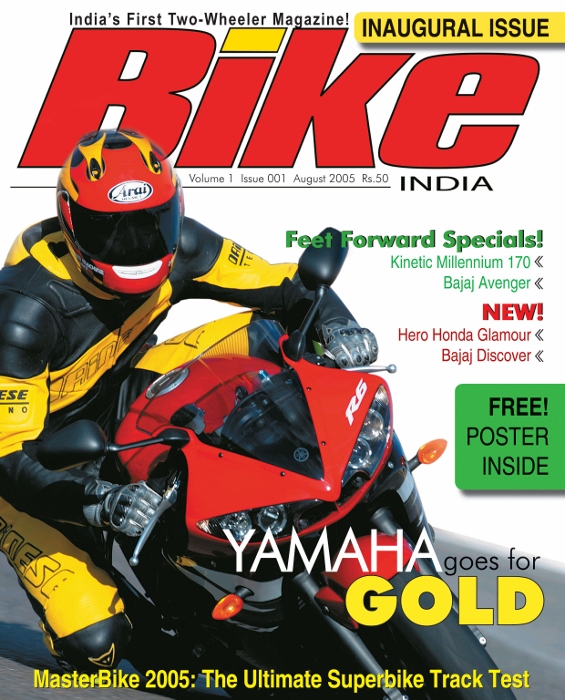 I can still remember the cover of a brand new magazine that had hit the stands in August 2005. There was a bright red Yamaha R6 being put through its paces by a yellow race leather clad rider. The numbers on the spine said Volume 1 Issue 1. At the time choices of auto magazines were limited to a handful few; and if you were a motorcycle-only enthusiast then there were none. So, when this brand new magazine dedicated solely to two-wheelers hit the stands I just had to get my copy of Bike India. By the end of August I had my subscription going.
A decade later, I found myself working on Volume 10 Issue 1 of the same magazine – the 10th anniversary issue of Bike India, which should be out on the stands near you. Yes. It's special to be part of a team that I once looked up to. Looking back, there were several reasons why I held Bike India so close to my heart. One of the main reasons was that the magazine marked for the publishing industry's first acknowledgement of the existence of dedicated two-wheeler enthusiasts who may or may not have an interest in four-wheelers. Ten years on we continue to be the sole magazine to cater to the needs of two-wheeler-only enthusiasts.
The other big reason that had me eagerly waiting for the next issue of Bike India was content. From reviews to features to travelogues to even human interest stories, the magazine served as a gateway to the expansive world of two-wheelers in India, and even abroad. This was also a magazine that interacted with us (the readers). In a sense, the magazine became a trend setter. I am proud to say that after a decade we continue to encourage this two-way relationship and continue to invite our readers to send us their stories.
As we start our eleventh year of existence we hope you continue to enjoy the magazine and the website and continue to interact with us via Facebook, Twitter and Instagram.

Stay tuned!