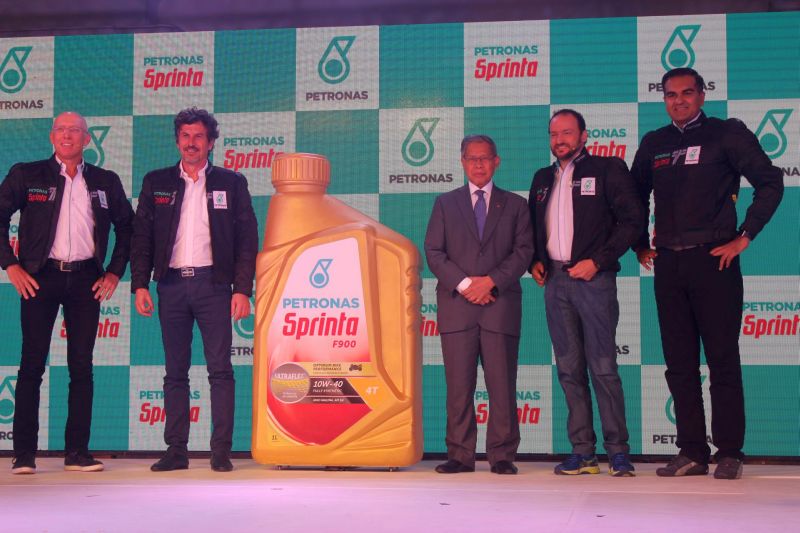 Petronas Lubricants International (PLI) have launched a new completely synthetic motorcycle lube called Petronas Sprinta which comes with UltraFlex.

The new oil has been formulated to resist engine stress and enhance its life. With the growing motorcycle community, this new lubricants hopes to addresses the core requirements of riders who want reliable and better quality rides. And that's why the launch event had a Royal Enfield and a Suzuki Hayabusa being ridden on to the stage.
Managing Director and Group Chief Executive Officer of PLI, Giuseppe D'Arrigo said, "For a majority of bike owners, motorcycle is the primary mode of transport for their daily commutes, usually under heavy traffic conditions. This potentially leads to extensive usage and heavy load on the motorcycle, putting a lot of stress on the engine."
D'Arrigo emphasised that the combining Petronas' century-long expertise in lubricant technology and innovation, the new Petronas Sprinta with UltraFlex technology is formulated with strong oil film that enhance oil stability to address the diverging effects of bike stress.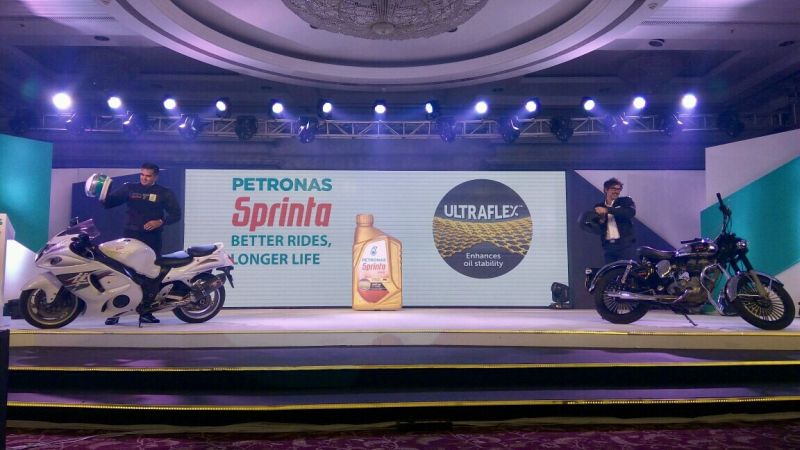 Using their learning from the Mercedes AMG Petronas Formula One Team and various tests conducted globally, the PETRONAS Sprinta with UltraFlex is said to have the ability to provide superior oil film strength that is up to 41 per cent higher than the industry benchmark (claimed). This promises to help the engine endure the effects of load, speed and engine stress without breaking down, while allowing the bike to respond better. The new range of lubricants also offers exceptional deposit control, thus maintaining bike power and ride quality.
During the event Petronas executives pressed upon the fact that the Indian two-wheeler market is key for the company's global growth. In the recent past Petronas' Indian arm has spent over $50 million at its Patalganga project in Maharashtra.