This may be hard to believe but this here is an electric motorcycle and it is not Japanese.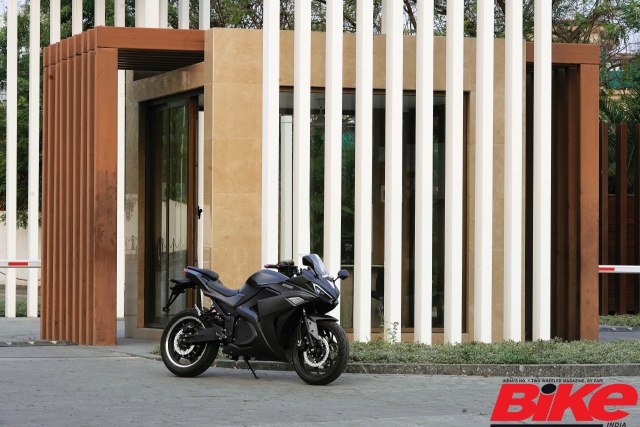 Story: Joshua Varghese
Photography: Sanjay Raikar
Riding an electric motorcycle should have been a novel, unfamiliar experience for me but it was not. Being a Yamaha YZF-R3 owner who has also spent some time astride the Kawasaki Ninja 300, there was not much in the Evoqis' styling department that I had not seen already. Since Odysse decided to draw "inspiration" from such well-known motorcycles, the Evoqis does look the part of an aggressive, sporty machine but what they expected to achieve by giving it mismatched alloy wheels is beyond me.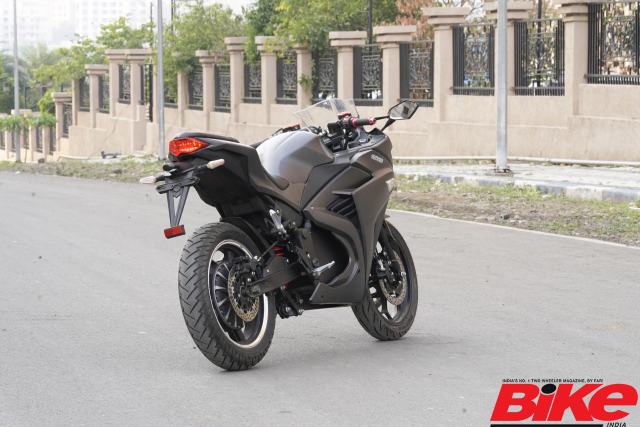 Swing a leg over the Evoqis and you are welcomed by an imitation of the R3's instrument console which now shows readouts that are relevant to an electric motorcycle. Moving on to the switchgear, it is evident that it was outsourced to a supplier who had no idea what they were supplying for because it has some despicable pink highlights that ruin the aesthetic in addition to being absolutely dysfunctional. The left side has a bicycle-style gear-shifter to switch among the riding modes (Park, Reverse, Drive, and Sport) which does a stellar job of ruining the ride experience even before you start moving. Looks like they did not think this one through because there is barely enough space to place your left wrist without running the risk of accidentally switching riding modes.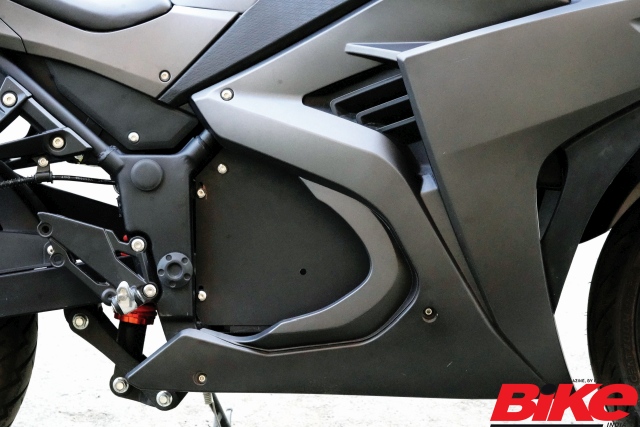 Under the bodywork is a 4.32-kWh, 72V lithium-ion battery that provides juice for the 4.3-kW (5.85-hp) motor. The motor has a peak torque output of 64 Nm and is capable of propelling the motorcycle to a top speed of 80 km/h. As for range, Odysse claim that it will return 140 kilometres per full charge and, maybe, it will with extremely conservative use, but with real-world, no-holds-barred use we got 90 km out of it. Sure, that would have been impressive if the motorcycle had not completely shut down on the 90th kilometre without any warning whatsoever. As a matter of fact, the readout at the time said there was 50 per cent charge left! Now what is the point of having a readout that lies like a seasoned politician?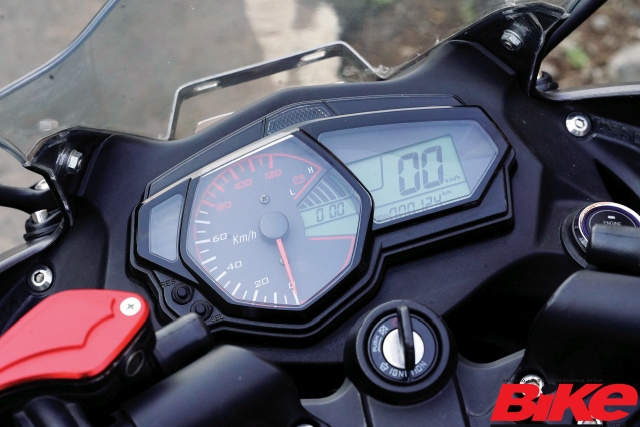 To ride this motorcycle, you have to slot it into "Drive" first, proving instantly that this thing was probably developed by someone who prefers a steering wheel to a handlebar. As impressive as the concept of an electric motorcycle is, the Evoqis, sadly, has not managed to relay any of it through its ride. The throttle response is jerky and annoying and with use is fully capable of inducing equal amounts of fear and rage in the rider. It causes the rear wheel to twitch each time you open it and the sad excuse for a chassis makes things even worse. Appalling weight distribution and a diabolical suspension set-up further ensured that the ride was as uncomfortable as it was scary; also the reason why I refused to attempt a fast-cornering photograph for this review. Having been scarred enough and desperate to gain the slightest mechanical grip and the subsequent confidence that comes with it, I dropped the air pressure in the tyres considerably and even then, it was only marginally better.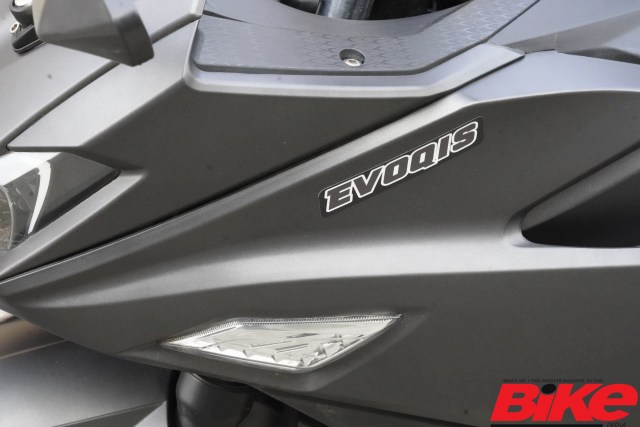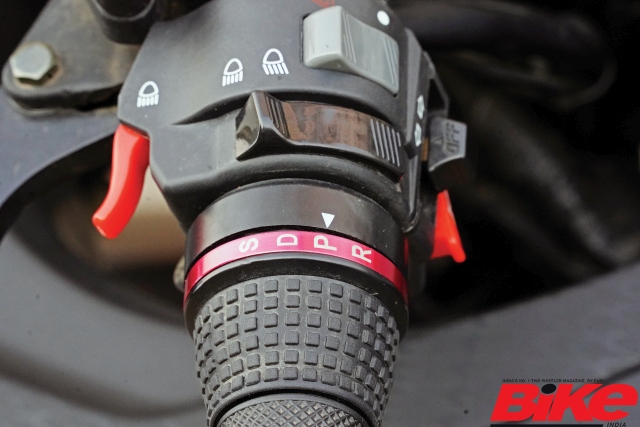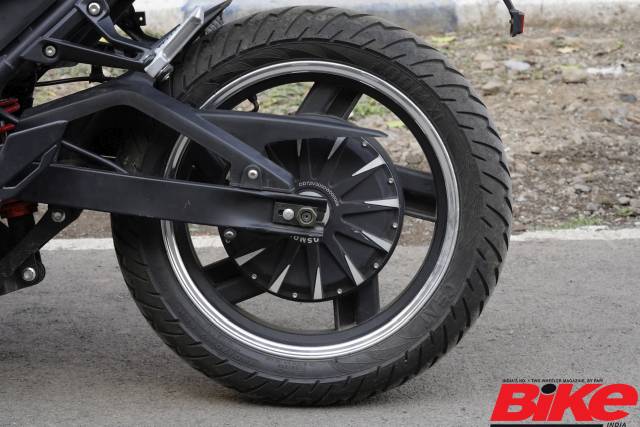 All right, let us talk about top speed. There is only a noticeable difference between Drive and Sport modes; the former has a top speed of 60 km/h while the latter goes up to 80 km/h. With twin discs at the front and a single disc at the rear, the Evoqis did seem to be over-equipped in the braking department. However, after a couple of attempts at hard braking, the discs warped.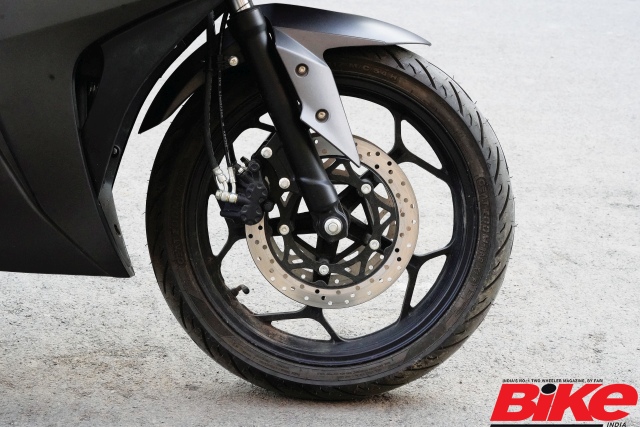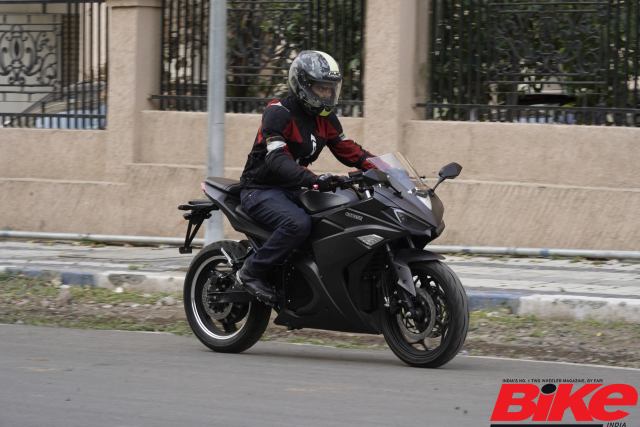 In conclusion, there was not one thing that went well for the Odysse Evoqis during our road test and it failed to impress anyone who had a go on it — and that is even before the ridiculous price tag of Rs 1.57 lakh enters the picture. Even though its intentions may have been pure, this motorcycle is simply not ready for safe and reliable operation on public roads. I hope Odysse use all the room for improvement efficiently for their forthcoming models.