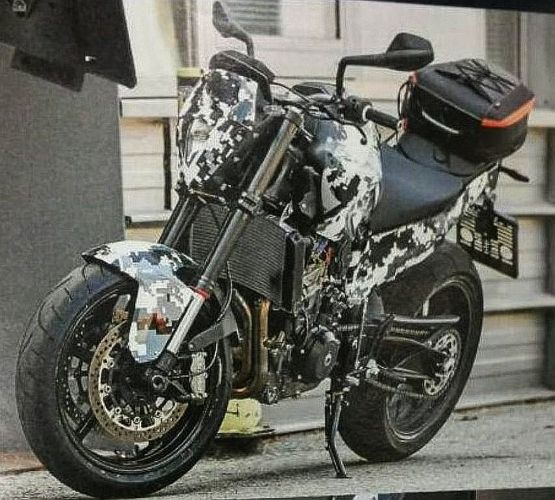 All-new middle-weight naked under development
Austrian sports motorcycle makers KTM are busy testing a middle-weight naked bike that looks like a new Duke. What is most interesting is that this bike is powered by a parallel twin engine for the first time in the company's history. It marks a new direction for the future product lines of Europe's largest bikemaker who is fast expanding globally, thanks to its partnership with India's Bajaj Auto.
The parallel twin motor is rumoured to have a displacement of 800cc but recalling the company's future plans we had discussed last year, the parallel twin engine can have different versions in the 500cc-800c range. That's not all, considering KTM favours platform sharing to reduce development cost, we can expect several types of motorcycles based on the new engine and steel trellis chassis.
It is also possible that KTM may hand over the production of the new middle-weight motorcycles to Bajaj, who can use their lean manufacturing and parts sharing techniques to produce the bikes at an extremely low cost. Follow Bike India for timely updates on the new KTM.