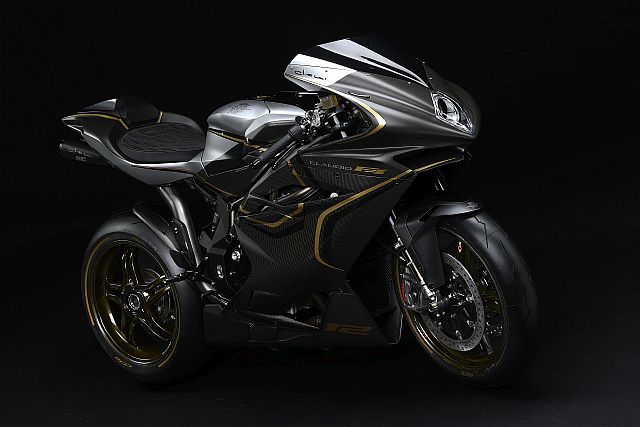 In 1997 the motorcycle world was introduced to the creativity and design prowess of two masterminds, Italian's Massimo Tamburini and Claudio Castiglioni. The bike in question was the MV Agusta F4. For those of you who are not familiar with this machine, I strongly urge you to type that name into your search engine of choice and prepare yourself for what you will see. The F4 looks stunning even today, let alone over 20 years ago when the Earth slowed its rotation so as to get a longer look at the piece of art it truly was.
Now MV Agusta have released a tribute F4 to Claudio Castiglioni, naming it after the master, simply called the F4 Claudio. However, there is nothing simple about the motorcycle. No, the bike does not have an extra-extravagant paint job, in fact, the paint is black and silver with gold highlights. The design, like most MV Agusta's, is jaw-dropping (no surprise there). How do the Italian know what we humans want is beyond me. 'Style' is an in-built gene that the people of that land on the Mediterranean coast seem to be born with. Owning this motorcycle is like owning a masterpiece by Michaelangelo, another Italian for god's sake.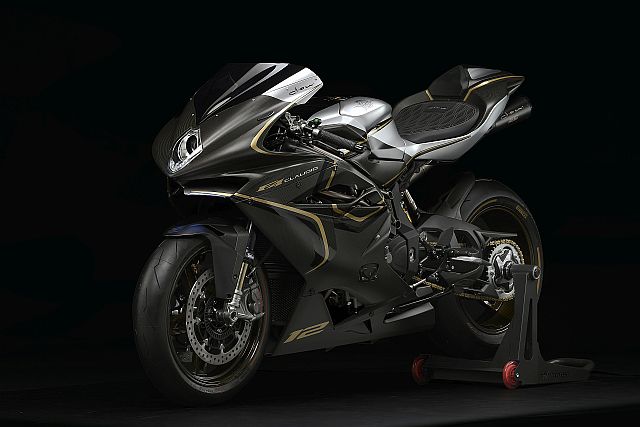 The F4 Claudio, though a tribute is far from being just a design show-piece, this is a full-blown race-centric jewel that will send the inexperienced to the loo if he or she refuses to respect it (or so it may seem, looking at the spec-sheet and MV's of the past). The bike is a 998-cc four-cylinder that is set up either in a race configuration or standard road going. In its race set up, the F4 Claudio makes 212 PS at 13,450 rpm and a 'mellow' 205 PS for the standard road-going set-up. Stopping is achieved by two 320 mm discs with Brembo Racing T-Drive system up front and a single 210 mm Nissin calipers with four pistons at the rear. Tarmac is met with Pirelli Diablo Supercorsa tyres.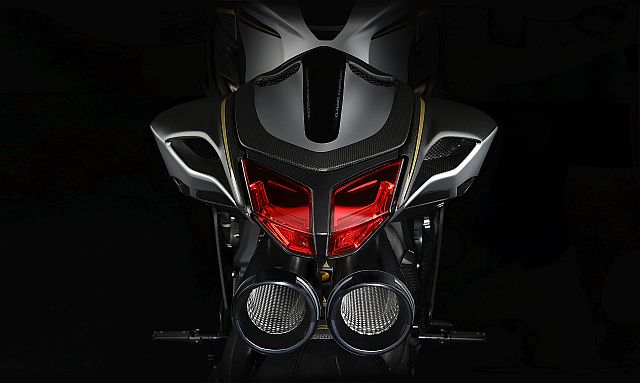 A whole array of systems and bespoke feature are also seen on the F4 Claudio. Motor and Vehicle Integrated Control System developed by MV Agusta, Mikuni full Ride-by-wire throttle system that even detects misfires, a torque shift system for better power delivery through the entire rev range, are just some of the long list of performance-enhancing systems on the motorcycle. A range of designs by Reparto Corse have been specific for the F4 Claudio.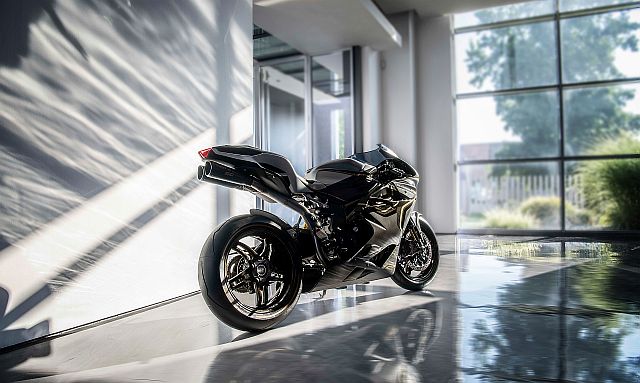 This is MV Agusta for you, a company with a rich history in racing, where one of the greatest ever, rode one to five motorcycle Grand Prix titles, the legend that is Giacomo Agostini, and designs that have us weak in the legs often. Quintessential Italian, quintessential MV Agusta.
Story: Zal Cursetji