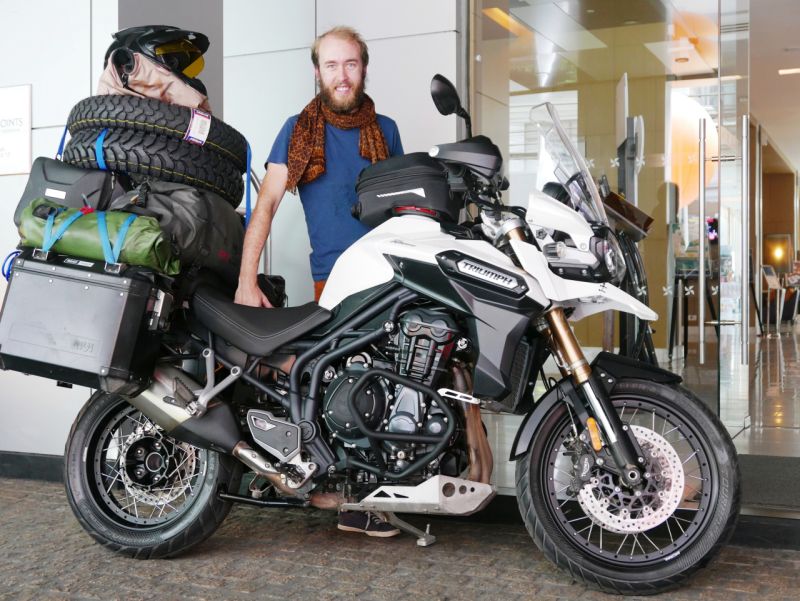 Aboard his trusty Triumph Tiger Explorer, 30-year old Magnus Petersson has been to five countries having covered a total of 24,000 km in a span of five months. What sets Magnus apart from a conventional traveller is that he spreads the message of peace and co-existence along the way.
Magnus began from Australia in January. Since then he has been heading towards East Timor, Indonesia, Malaysia, Thailand, Myanmar (Burma), India and Nepal. Recently he was in Delhi and plans to reach Sweden by the end of June. He intends to ride through Pakistan, Iran, Turkey, Bulgaria, Romania, Hungary, Slovakia, Poland, Germany and Denmark. While not on an adventure Magnus is a Management Consultant with the Boston Consulting Group.
Magnus feels strongly about the need for unity and global peace. "We might live in dramatically different cultures," Magnus says, "but we're really all the same underneath. I'm always surprised at the hospitality I've received no matter where on earth I've gone. Everybody's always so helpful. I've made friends all over the world. That's the best part."
Vimal Sumbly, Managing Director, Triumph Motorcycles India personally flagged off Magnus' journey as he set off for Sweden from the Indian capital.
Story: Joshua Varghese