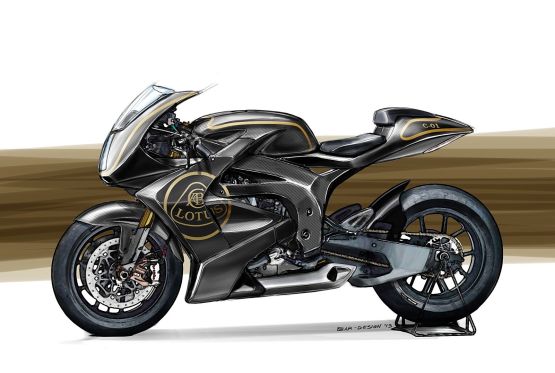 Acclaimed design house Luca Bar Designs are well known for their amazing concepts, over the years they have penned down some of the most radical conceptual offerings till date.
They now present the Lotus C-01 motorcycle concept, their take on how the Lotus C-01 motorcycle might look like. As you will be aware, the well-known British car manufacturers have roped in the renowned bike designer duo of Daniel Simon and Kodewa for creating the first-ever motorcycle bearing their iconic badge.
If the rumour mills are to be believed, motorcycle enthusiasts the world over are expecting the C-01 to be completely mind-boggling. Luca Bar Design feel that the bike will be fabricated using composite carbon fibre, titanium and composite materials which are currently being used in the aerospace industry as well as Formula 1. The design firm have also stipulated that the C-01 will churn out approximately 200 PS. When it finally comes down to the price, well, lets just say we expect it to be in a league of its own.
Picture courtesy: Luca Bar Designs
Story: Sayem Parvez Syed