The pandemic has gripped us a second time and it has turned out to be deadlier than before, so we have to be at our vigilant best to prevent an outcome worse than the present scenario.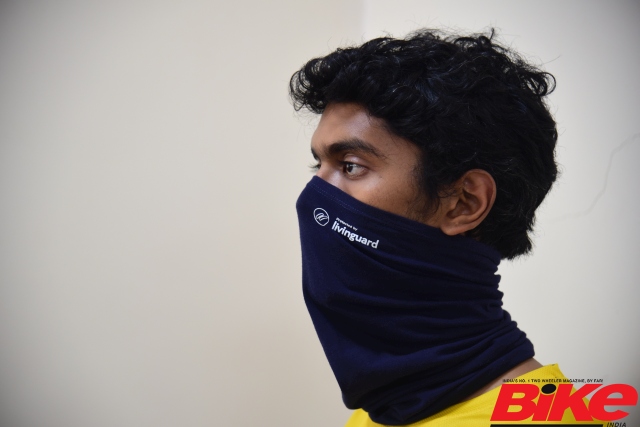 The Livinguard Tube Mask Lite is a product that could help bikers stay safe. Some riders do not wear a mask underneath the helmet because the conventional mask's ear loops put a lot of strain on their ears which can become rather uncomfortable over time. That is where this product comes in.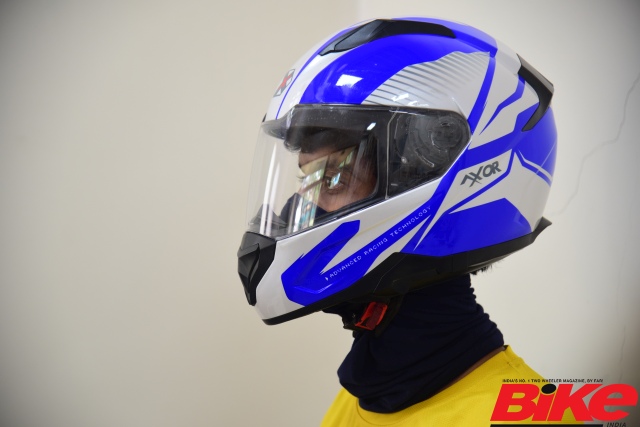 Unlike a regular buff, the Livinguard Tube Mask Lite's fabric has been treated with "Livinguard technology" and the company claims that it will nullify up to 99.9 per cent of the SARS-CoV-2 virus. While they assure that the mask itself is bereft of any toxic elements they have also mentioned (on the packaging) that it is not suitable for medical use and that it does not guarantee that the wearer will avoid an infection. That may not be reassuring but at least they are being honest about it.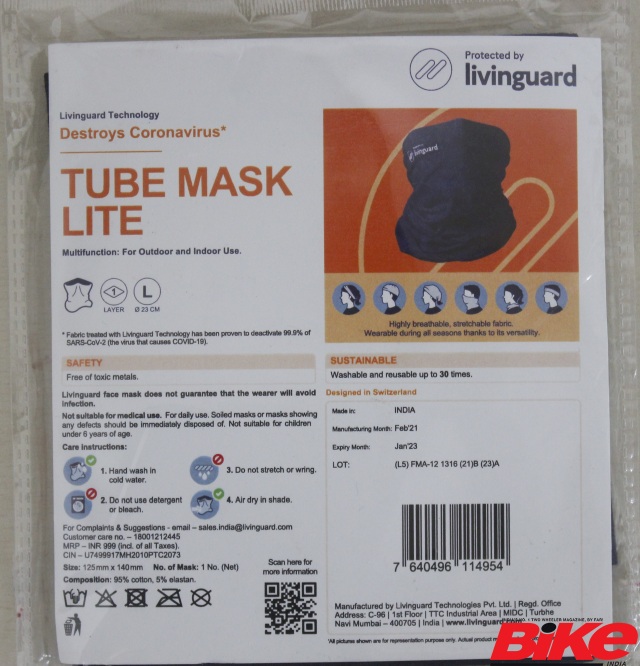 Since testing its integrity against the virus is out of the question, let us talk about usability. The Livinguard Tube Mask Lite is comfortable to wear and offers a snug fit without sliding off the nose. Particularly useful when wearing a full-face helmet. To be doubly sure, you could wedge an N95 between the fabric and it will stay in place without the use of the ear loops. The mask contiues to retain its shape after a wash and the manufacturer says that it is good for up to 30 uses. It is priced at Rs 999 on livinguard.com but can be bought for as low as Rs 599 off Amazon India and other e-commerce websites.
Story: Joshua Varghese