The KTM Europe Adventure Rally is an international gathering organised by KTM Austria, specifically designed for KTM Adventure owners. KTM have now invited Indian customers of the KTM Adventure bikes to partake in the rally that will be held in the scenic town of Lillehammer, Norway.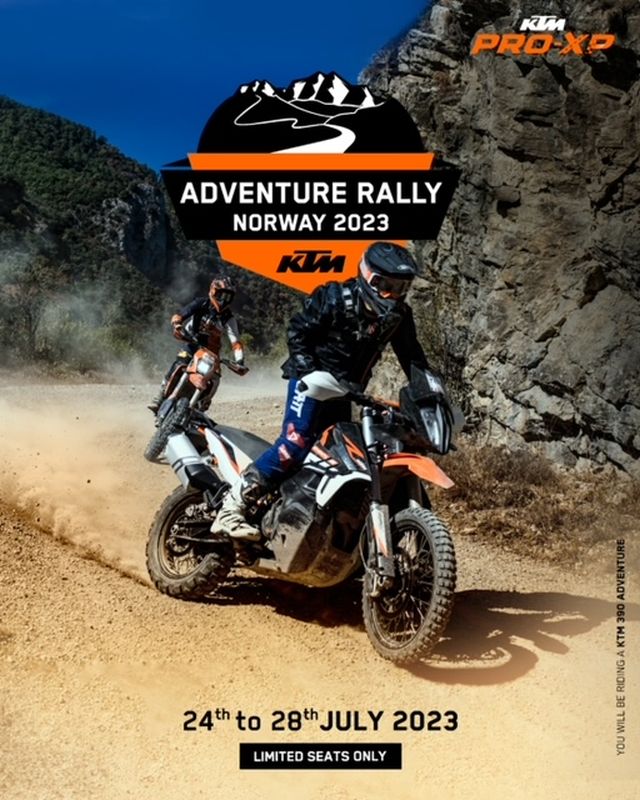 The KTM Europe Adventure Rally will bring together 150 riders from across the globe to celebrate the best values of adventure riding by exploiting scenic dirt roads, exploring uncharted forests, conquering challenging terrains of the captivating and varied surroundings of Lillehammer, a ski resort town in the southern part of Norway, which was once the venue for the Winter Olympics. KTM say the Norwegian outing will be immense as the range of terrain and geography defines the KTM 'Adventure' spirit and that the Kvitfjell Hotel is a spectacular base to savour this unique part of the world.
KTM have now invited the KTM Adventure owners to take part in this rally which is scheduled between 24 and 28 July, 2023. The Austrian company has sourced the bikes, the accommodation, cemented the logistics and confirmed the routes. Adventurers can either form part of guided groups or open their own GPS to tackle more than 180 kilometres of gravel roads daily astride the 390 Adventure bikes. KTM have also planned technical back-up in case of any unexpected issues and also non-riding entertainment with some special KTM ambassadors to further enrich the event. However, the seats available for the rally experience are limited, so it is recommended to register soon. KTM India team will assist and facilitate the registration process for the customers wanting to participate.
Commenting on the initiative, Sumeet Narang, President, Probiking, said, "The KTM Pro-XP is designed to help our owners open to their full biking potential. We want them to know that they ride a high-performance motorcycle that is built to deliver a superior experience on street and off-road. With this Europe Adventure Rally, we provide Indian customers the chance to ride-out and engage with fellow KTM owners across the globe. We welcome our Adventure owners to register themselves for this flagship experience."
Click here to register for the experience.
Story: Alshin Thomas
Also read: Media Warfare – Round One