There were no surprises in the handling department. The Bajaj test-track is a combination of fast-flowing corners as well as a tight section of esses, and the 125 Duke proved to be extremely entertaining as I threw it from side to side. That steel trellis frame is extremely stiff and the suspension did a great job of keeping the wheels in constant contact with the road, as I shot from apex to apex. The MRF rubber that the bike comes shod with is also up to the task and it was only at extreme lean angles that I felt the front end get a little light. Apart from that, there were no hairy moments and the bike felt extremely planted no matter what.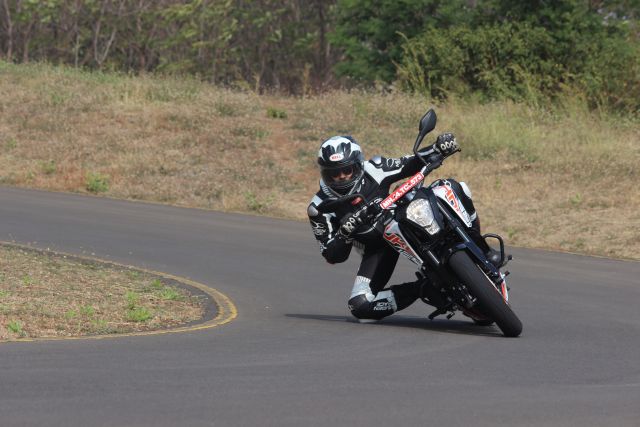 Although I didn't get to ride the baby Duke in an urban environment, it feels smooth and responsive at low revs. Cruising around at 30 to 40 km/h in  fifth gear isn't accompanied by any  knocking, and the spread-out mid-range means that the bike can pull from here all the way to triple-digit speeds without the need to shift. This will translate into less tap-dancing through the gears at city speeds, making for a hassle-free daily bike that can dart accurately through traffic without much thought.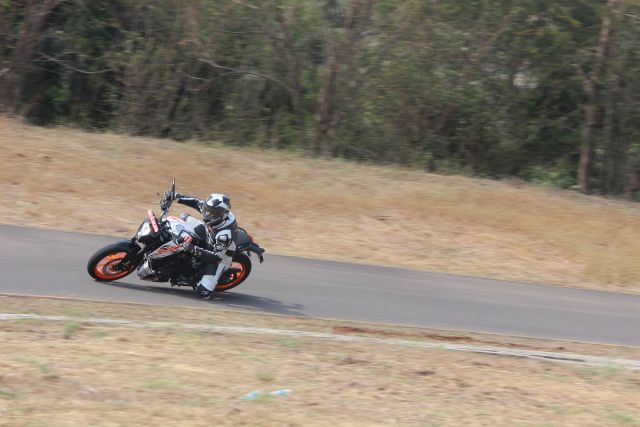 The 125 Duke also does not suffer from the overheating issue that plagues its larger cousins; the wide radiator that struggles to cool the bigger 390 Duke, especially when stuck in traffic, does an admirable job of keeping this 125-cc mill from overheating and we didn't see the bar-type temperature gauge fill up even when we left the bike idling in the sun for extended periods of time.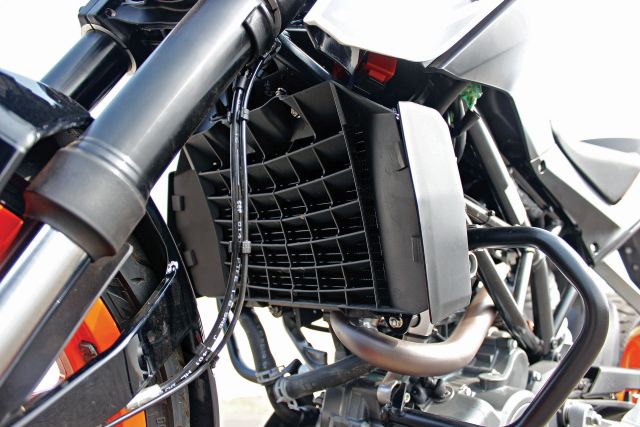 So far, the 125-cc segment has been dominated by commuter-style machines, with a focus on urban mobility and stress on comfort and fuel efficiency. It is only in the 150- to 180-cc class that we have bikes with sportier intentions. It seems that the baby Duke is opening up a new entry-level sporty segment for riders who want a capable and fun commuter for urban use, but also desire a dose of style and sportiness.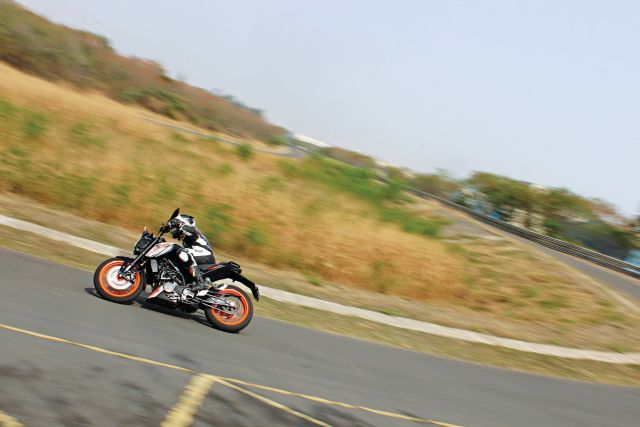 With its forgiving, beginner-friendly power delivery, the 125 Duke is a viable option for young, brand-conscious teens as a first bike, and would be a safe stepping stone to polish one's skills before moving on to bigger and more powerful motorcycles.