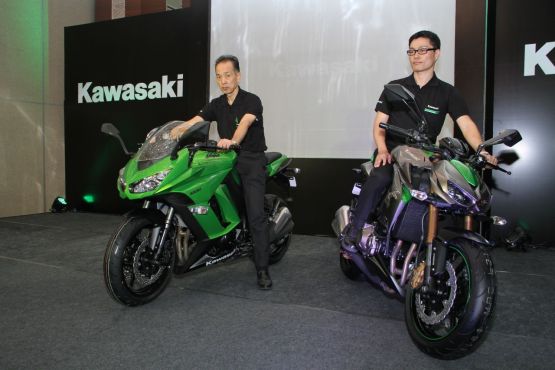 India Kawasaki Motor have added two new big boys to their range in India: the Z1000 street-fighter and the Ninja 1000 tourer. The mean, green speed machines, cliché as it may sound, have been launched in just one colour choice, you guessed it, green.
The Z1000 is arguably the meanest street bike you can lay your eyes on. It's design is extremely aggressive to say the least, giving it an evil, even demonic stance, deserving of a Decepticon badge. The styling screams of unadulterated power and agility, like a 'Hulked-up' version of a litre-bike, stripped down to the bare minimum, if you will.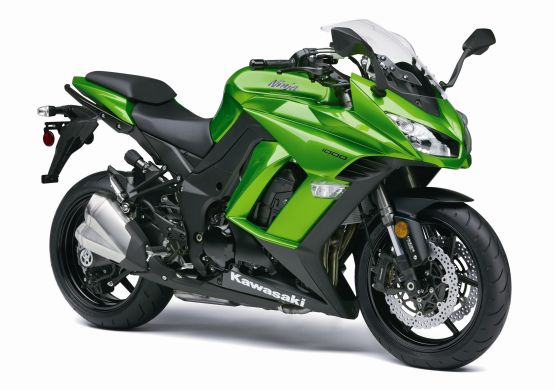 On the other hand, the Ninja 1000 is the one to go the distance with. It's a comfortable touring machine and can munch the miles without biting into your comfort zone. Load up the options and you have hard bags and a storage box which can fit in all of what you would need for a ride out into the sunset.
Both bikes are powered by the company's new 1,043cc inline-four motor which features Direct Fuel Injection and makes a credible 142 PS at 10,000 RPM with a peak torque of 111 Nm coming in at a reasonable 7,300 RPM. ABS brakes are standard on both bikes, with the Ninja 1000 adding Kawasaki Traction Control (KTRC) to the package.
The damages? Rs 12.5 lakh, ex-showroom Pune, for both the bikes. Kawasaki are in the process of setting up independent dealerships around the country. The aim is to provide qualified and specially trained personnel to deliver sales and service quality on par with their global standards.