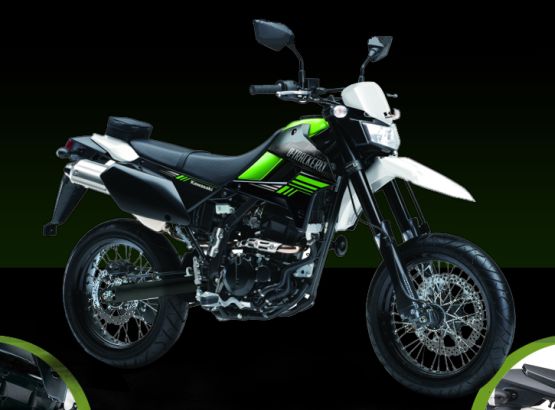 Kawasaki have fired a three-shot in the on/off-road dual purpose enduro motorcycle segment with the launch of the D-Tracker 250, with 125- and 150-cc versions available as well.
The D-Tracker has been introduced in the Thailand market and is sure to be a hit here in India too if the company does decide to bring them here. The 2014 enduro models sport the bare essential tough features for rough use, with more than a few goodies thrown in for good measure. The D-Tracker 250 features a high, aggressive stance coupled to the wire-spoke wheels wrapped in dual purpose rubber – 110/70-17 up front and 130/70-17 at the rear – more than enough to dig deep and tread on regardless of how tough it may be. Brakes are petal discs, 250mm up front and 220mm at the rear. More than sufficient for this light-weight terrain jumper. The 125 and 150 run 14" wheels.
The engine is a single cylinder 249cc, DOHC four-valve, liquid cooled unit with an ample 29 PS of peak power at 9,000 RPM and 25 Nm of torque at 7,500 RPM. It only weighs a 139 kg, and packs a 7.7 litre tank with a full 225mm of ground clearance!
The 124cc single in the 125 makes 10.3 PS at 8,000 RPM and 10 Nm at 6,400 RPM. The 144cc single in the 150 makes 11.7 PS at 8,000 RPM and 12 Nm of torque at 6,500 RPM.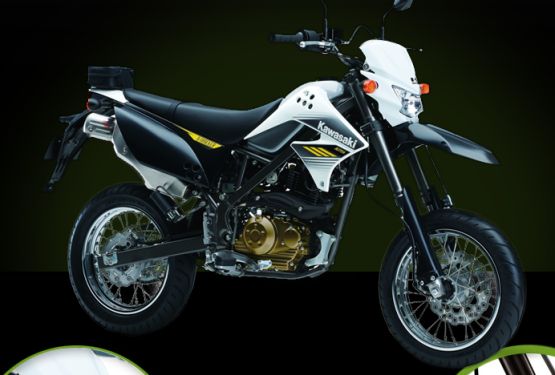 The Kawasaki D-Tracker 125 starts from THB 89,500 (Rs 1.69 lakh) while the 250 is priced at THB 156,300 (Rs 2.95 lakh). That may sound a bit steep for a single, but we would oh-so-love to see it in showrooms here too.
Story: Jim Gorde
Images: Kawasaki Motor Thailand