We managed to buttonhole ace rallyist and Favre-Leuba brand ambassador, CS Santosh, for a quick chat before he left for Morocco for the last couple of rallies before Dakar 2020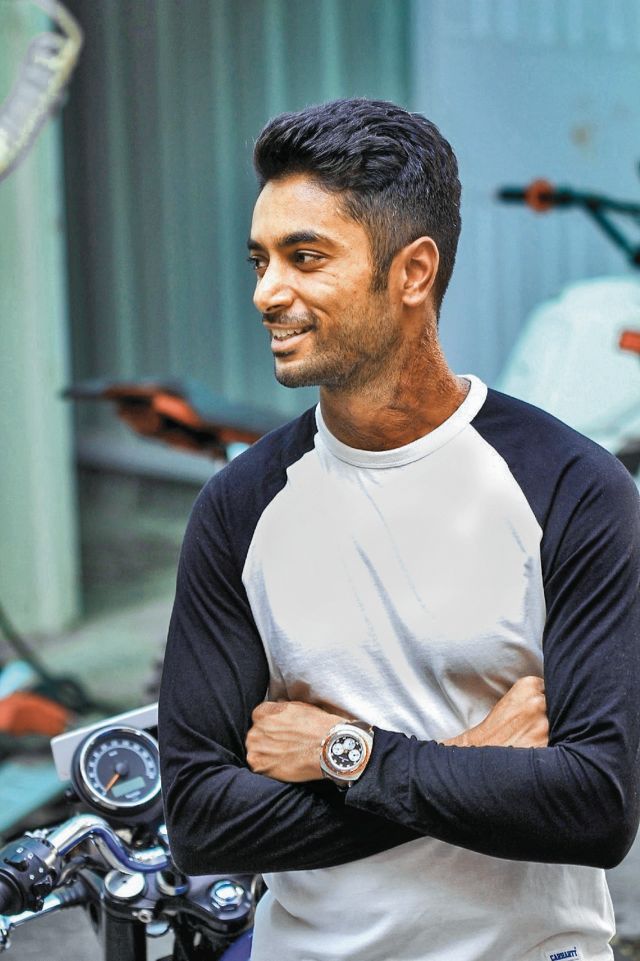 Interviewed By: Joshua Varghese
Most people (read road riders) consider a motorcycle sliding around to be dangerous. What are your thoughts on this general perception?
In India, most of us do not have the experience of riding a motorcycle off road. In the first place, we never had a motorcycle that could actually go off road and do it safely. I think we are able to address that aspect at Big Rock by bringing people in and educating them on how to actually ride their motorcycles off road. I do not think sliding around is dangerous. Of course, when riding off road, traction is at a premium and it is a lot of fun to get the rear wheel spinning. It is half the fun of riding off road.
What are your views on Indian women in the sport?
I think women in general can participate in motor sport because it is unlike other forms of sport where you can actually differentiate between a man and a woman. Once the rider wears the gear, you cannot tell if the person is a man or woman. In Dakar we have Laia Sanz who competes with all the men. She is one of the best in the world and consistently finishes among the top 10. I do not think we need a separate class for women.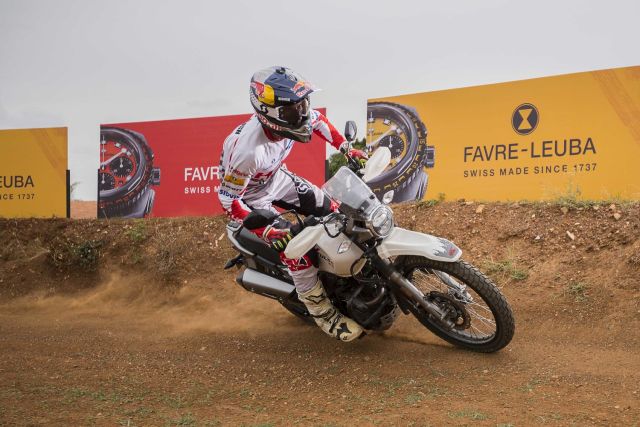 In circuit racing, if you are above a certain age, you cannot participate at all. In that regard, how much does age matter in rally racing? Can one get into it, say, in their 30s?
If you look at the Dakar, 60 per cent of the participants are amateurs. Dakar is a sport that caters to people who love riding their motorcycles and if you (people above 23) have an aspiration to participate in the Dakar, you can probably make it happen. That is the difference between pursuing a dream like the Dakar and one like MotoGP. Honestly, neither of us would make it to MotoGP. In that respect, it is a different form of motor sport and, yes, there are age barriers for racing as a sport because it is a young man's game; but the Dakar allows experience to be a factor.
If someone is aspiring to ride in the Dakar, what should be the roadmap?
First, you need to get yourself an off-road motorcycle. Today Hero have a product that allows you to just go out and get a taste of dirt. Second is to learn the basics. When I started, I learned everything I could from magazines and as much as I could from other people. So, when you have an opportunity to be taught, you should go out and seek that guidance because it steepens your learning curve and you can learn a lot more in a short period of time. Third is to participate in national events and build yourself up.
Is rallying more accessible than circuit racing?
Off-roading throughout the world is an affordable sport. Unlike circuit racing, you do not need a track to go and ride. Going off road is not limited to your geographical location; you could be in any part of the country and still learn off road. In that respect, yes, I think it is more affordable. The bikes and parts are more affordable as well.
What is your dream bike and which motorcycle would you like to see in India?
My dream motorcycle is my rally bike, for sure. I wish I could just park it in my house. My rally bike is something I really love riding and every time, be it testing or racing, when I see that bike, it puts a smile on my face. As for a motorcycle that I would like to see in India, I think a 450-cc rally bike for the masses would be a great idea.