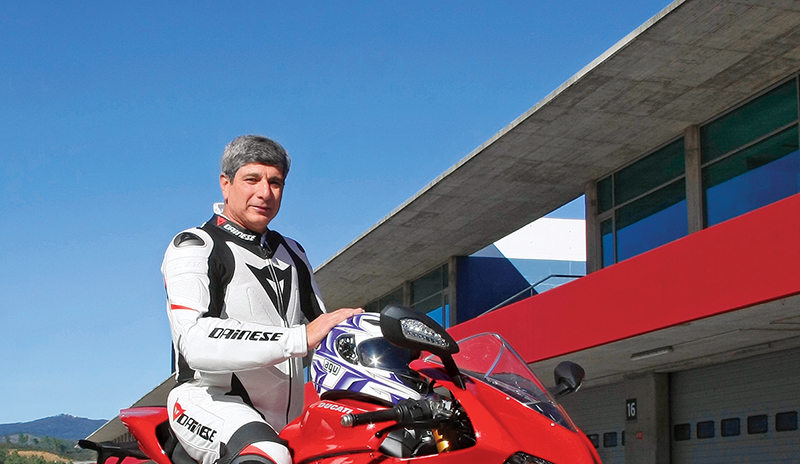 Today I talk about the people who have inspired me professionally
When we talk about inspiration, the first thing that comes to mind is how someone or something affects a person and changes his/ her perspective towards certain things. Things that inspire a person to chase that elusive dream and eventually overcome odds to conquer an obstacle they thought was unachievable. I however, consider myself lucky because in my field of work there is inspiration that surrounds me 24X7.
I started as an automotive journalist around seven years ago with Bike India. At that time, the people who made up the industry were not mass communication graduates flaunting their degrees around. In fact, majority of the industry comprised of individuals who had a burning desire for motorcycles. These were normal people with extraordinary passion for bikes. For me these people were beyond normal. They were and many of them still are the supreme authority when it comes to two-wheelers.
Since joining Bike India, I have learnt a great deal about motorcycles and scooters. All of this was possible because of three very reputed and respected men in our industry – Aspi Bhathena, Mat Oxley and Roland Brown. Aspi is the editor of Bike India and Mat and Roland regularly contribute to our magazine. I regard these three gentlemen as my mentors.
Aspi Bhathena, former racer, only Indian to have finished a race at the Isle of Man Tourist Trophy, an automotive journalist and a humble human being. These qualities make our editor my biggest source of inspiration in my professional life. His racing career, which stretched for 22 years, reflects his love for speed and passion for motorcycles. And just like every great racer, Aspi has also gone through a lot of struggle during his racing days however, he still remains pretty humble about it.
From racing, Aspi moved to automotive journalism and within a short span of nine years he went from being a road test editor to editor of our esteemed magazine. The racer inside him has taught him a great deal about motorcycles, even cars, and his analysing skills are simply awe-inspiring. He has learned all of this through a great deal of struggle and he is not shy to share it with all of us at Bike India. However, the road to becoming a successful racer and now a successful editor of India's only two-wheeler magazine was not an easy one for Aspi however, he maintains that struggle is just a part of life and there is no gain where there is no pain. His struggle, journey and humility are a great source of inspiration for me professionally.
Like Aspi, Mat Oxley has also juggled multiple roles in his life. He started racing in 1979 and in 1981 he got into motorcycle journalism while actively involved in racing. He has an impeccable CV comprising of numerous race wins at multiple international and world championship level racing events including a win at Isle of Man in 1985 in 250 cc Production TT. Mat is a former endurance racer who has participated in 24 Hours of Le Mans and Suzuka 8 Hours the list is exhaustive. Mat has written books on motorsport, biographies of legendary racers like Mick Doohan and Valentino Rossi and has been a commentator for MotoGP on Channel 5 in the UK.
Mat's illustrious racing career and his current role as a MotoGP journalist has always attracted me towards motorsport. His life and work has always been an inspiration to me and it will continue being so for a long time.
My third source of inspiration is Roland Brown, a man of few words. He is a renowned journalist, author and former racer who holds a very high place in the world of motorcycle journalism. He is known for his in-depth reviews and his impeccable writing style that simply engages the reader so much that you cannot walk away from it even if you wanted to. I place Roland on a high pedestal when it comes to explaining the motorcycle. He takes the average reader on a ride where one can almost experience how the motorcycle is. The way he connects one thing to another is simple yet mesmerising. A number of magazines around the world publish his work, including Bike India.
In the past seven years, I have learnt a lot from these three distinguished gentlemen. Aspi has taught me how to become a better rider and analyse motorcycles in every way possible. Mat is my inspiration when it comes to motorsports and Roland's simple yet captivating writing style have pushed me towards becoming a better writer. These three men have played a pivotal role in my understanding of the motorcycle and everything around it and they continue to do so every day. Thank you guys, you are really great!