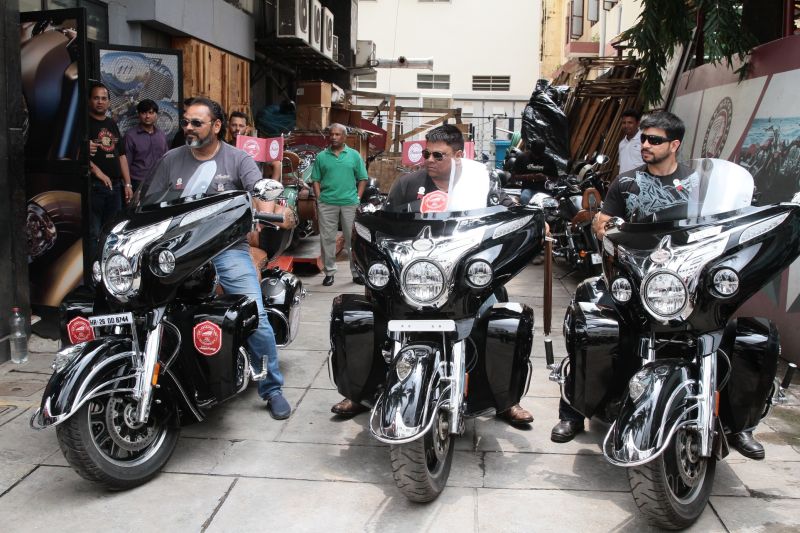 American manufacturer Indian Motorcycle have flagged off their 'Wheels Of Change' ride, which is an initiative focused on girl-child education. Three proud owners of the Indian Roadmaster will ride across 12 cities in the country and visit six schools to provide educational kits and raise funds for the 'Girl Child Education'. Anurag Srivastava, Niladri Saha and Bernard Lazar, kick-started the iconic K2K Ride from Bengaluru.
Commenting on flag-off of the empowering initiative, Pankaj Dubey, Country Head and Managing Director, Polaris India Pvt Ltd said, "Education of the girl child is paramount and we are grateful to these compassionate riders who are taking up this great social cause. We together want to make a difference and provide the right impetus to this noble cause of educating the girl child. We would like to thank our passionate riders Niladri Saha, Anurag Srivastava and Bernard Lazar, who have taken out time out of their schedules and devote their efforts to the education of little girls across the country."
The K2K (Kashmir to Kanyakumari) Ride was born out of the three passionate Indian Motorcycle owner's love for riding and their unwavering commitment to ensure primary and high school education for underprivileged girls. As a part of the K2K ride, the three riders will be cruising over 12 cities – Hyderabad, Bengaluru, Kanyakumari, Kolhapur, Mumbai, Ahmedabad, Udaipur, Jodhpur, Delhi, Jalandhar, Amritsar and Ranbir Singh Pura.
Story: Sahej Patheja