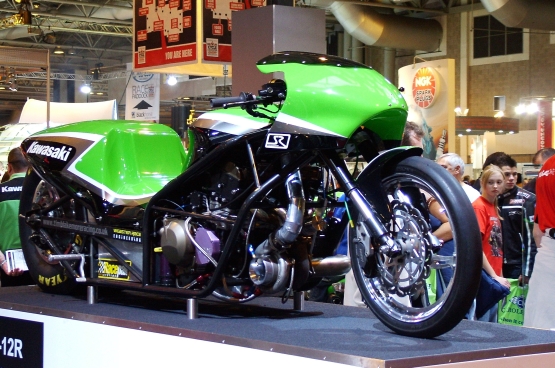 Kawasaki have created a 280-PS monster twin-turbo 800 based on the much-loved Ninja ZX-12R's dragster avatar and it's coming here!
Kawasaki have shocked the world with a twin-turbo 800cc four-cylinder ZX-8H making all of 280 PS! The move comes on the heels of the Ninja H2R launch which, with its 326 PS supercharged 998cc motor, was a desirable motorcycle, also considered out of reach to many. The 8H capitalises on the use of turbos inspired by the good old ZX-12R drag racer. Not only does this bring costs down, but also the availability of stronger and more durable parts sees economies of scale kick in.
Yes, you have a bit of turbo-lag, which isn't part of the Ninja H2 and H2R, but for those who want power on the straights and a heady (for a turbo) 11,500 RPM redline, the turbochargers will help keep boost all the way from 6,000 RPM to 11,000 RPM. That 280 PS comes in at 10,500 RPM with a peak torque of 126 Nm staying all the way from 6,000 RPM to 9,000 RPM, letting you stay on the boil effectively through the gears. The weight? How does 210 kg sound? That's a phenomenal power-to-weight-ratio of 1,333 PS/tonne – more than a Ducati 1299 Panigale S and more than twice that of a Bugatti Veyron Supersport!
When can you buy one? Well, this is April Fool's Day, but we hope Kawasaki are inspired enough to create a more affordable forced-induction motorcycle.
Story: Jim Gorde