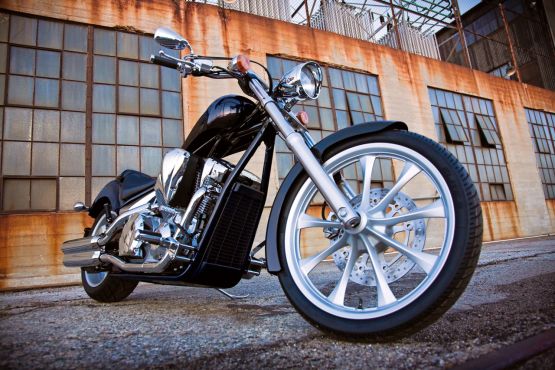 We've watched several custom choppers being built on TV, but rarely has a manufacturer offered a vehicle which looks like a custom the instant it rolls out of the showroom.
Yes, Harley-Davidson and, now, Triumph have a selection of cruisers to choose from and loads of accessories and customisation options to go with them. However, not everyone spends time and money customising them. Every cruiser with a V-twin engine is, more often than not, mistaken by many as a Harley-Davidson. So, would you want to go out and buy a bike which looks like a tailored custom chopper? Honda certainly think so.
Kicked out rake, long front suspension, loads of chrome, skinny 90/90 front rubber on a 21" wheel and inversely proportional 200/50 rear rubber on an 18" wheel, long, drooping fuel tank and an engine and exhaust system which look to be chiselled out of single lumps of metal. Quite the offering, then, but is it a typical custom?
Thankfully, no. Honda's refinement and reliability are legendary and the same is brought forward here in the Fury, or VT1300CX you see here. The 1,312cc V-twin engine makes 57.7 PS and a healthy 107 Nm at just 2,250 rpm, and is paired to a 5-speed transmission. The company's PGM-FI system is responsible for fuel delivery and it doesn't compromise in any application. The riding position is relaxed, and even with a weight of 309 kg dry, the acceleration is brisk and overtaking is a breeze. The large brakes with ABS make stopping drama-free and give optimum control.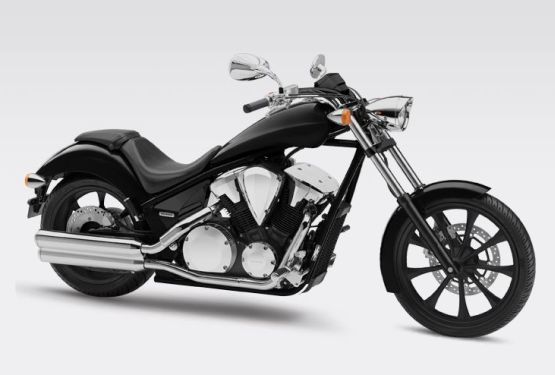 Honda have had the Fury on sale for over a year now, but its numbers have not been encouraging. The bike was a part of the India Bike Week in February 2013, but there still aren't too many around. It is an exclusive ride indeed, and when you consider the price – Rs 15.25 lakh (ex-showroom, Mumbai) – you realise that's only competition comes in the form of The Harley-Davidson Softail line: the Fat Boy and the Heritage Classic, and the Triumph Thunderbird. Owning a big cruiser will always lead to exclusivity, but being unique is another story altogether, isn't it?